I turn "meh" into MOOLAH.
I take limp, lifeless copy, sprinkle some fairy dust over it, and turn it into copy that makes your clients say, "please, take my money."
That's assuming, of course, it's clients you're after. I specialize in whipping up words for service-based entrepreneurs and other small business owners who don't want to sound like everyone else—or, in fact, anyone else—just distinctly like themselves.
Or, in your case, distinctly like yourself.
That's because no one wants to work with a robot, or a faceless "brand." They want to work with a real live human, someone who "gets" it, who they trust and wouldn't mind grabbing an ice cream cone with (sure, we could just say "coffee," or "a drink," here, but that's boring—and the whole point is that you're anything but).
Want me to cast a spell on your copy?
Hi, I'm Christie Chisholm.
After more than 15 years in publishing and marketing, I've worked with hundreds of authors and entrepreneurs to write compelling copy that keeps people reading, buying, and awarding prizes (I've won a few). You can get to know me better right here.
The writers I've mentored have gone on to publish in some of the biggest outlets in the world, including The New York Times, The Atlantic, The Guardian, The Wall Street Journal, and The New Yorker, and land major book deals from Big 5 publishers.
The entrepreneurs I've worked with have gone on to make multiple six-figures, double or even triple the size of their businesses, and exponentially grow their email lists (one of the most important assets your business has), all through the wizardry of the right words.
"Christie helps you attain goals you once never thought possible."
Christie has helped me reach my own clarity on what, exactly, I'm trying to communicate in my writing, and she reliably provides guidance and support through the most challenging steps of the writing process.
She somehow balances giving me the space and time I need, along with providing the confidence I lack, all the while driving me toward progress. Christie helps you attain goals you once never thought possible.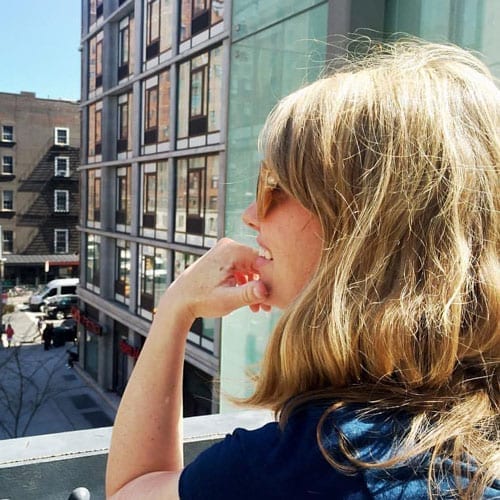 How can we work together?
So glad you asked! You can think of the services I offer as the "3C's" (a cute coincidence, considering the name of my business). We can work together in any (or all!) of the following ways:
Perfect for:
Business Owners | Non-Profits | Personal Brands
A good fit for you if:
You want copy that connects with your audience, sounds like you, and gets you customers for life.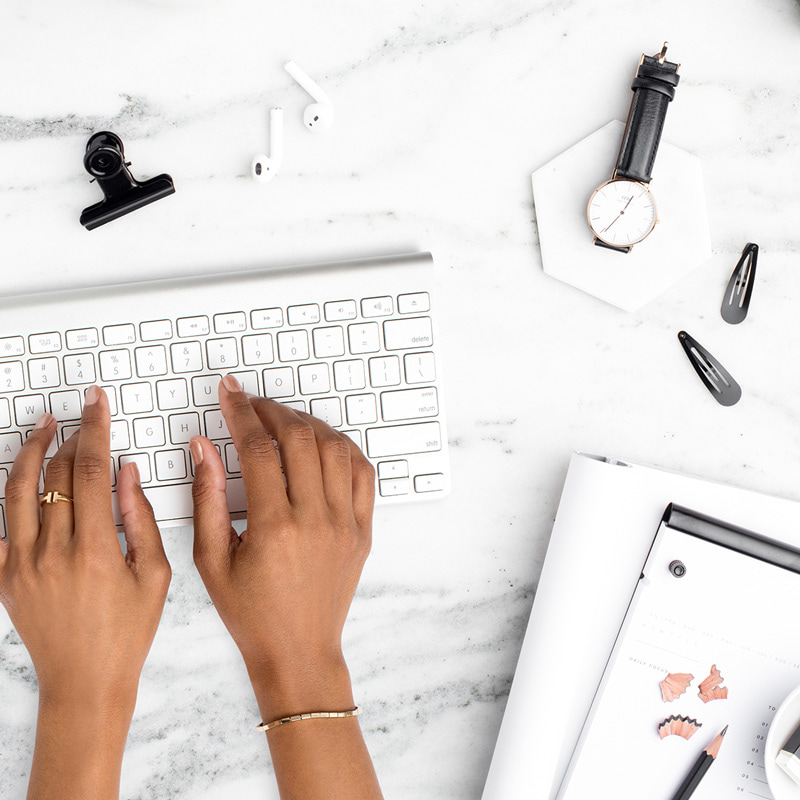 I'll take your website, emails, sales pages, pitches, or even a book proposal, wave a magic wand, and give you the best gift your business could ask for: copy that sounds like you and makes you money.
You're welcome!
You're used to writing all of the copy for your business. Maybe you've even done such a great job that as a result your biz grew and grew, and now you don't have time to do it all yourself. You need to spend time building your business and getting support from people who know what they're doing.
You're getting ready to launch a course or other product, and you need a killer email sequence, a sales page that gets people scrambling for the "buy" button, an expert eye on your course materials, or all of the above.
You're redesigning your website and need sleek and sexy copy to match.
It's time to get your name in media outlets, and you want help perfecting your pitches, as well as some advice from an industry pro (15+ years in journalism, right here 🙋‍♀️).
You want an email welcome sequence that will actually get opened, get clicked, and create eager customers.
You need some cornerstone blog content to get SEO working in your favor.
I offer copywriting packages by the hour, day, and half day. If you're not sure how much time we'll need, check out the "How much time should I book?" guesstimator below. Still don't know? Let's start with an hour and go from there.
How it works: After you book your package, I'll send you a comprehensive questionnaire that I'll review before our session. Usually, we'll spend our time working on your copy together. For longer packages, or just depending on what's needed, I'll break off and finish on my own.
Note: Need me for more than a day? Get a 10% discount when you book multiple days at once. Reach out directly and I'll set it up.
Copy Clinic (1 hour)
You've got a homepage, sales page, email sequence, tagline, or pitch that you want to take from "ho-hum" to "holy moly!"
What it looks like:
We'll work on your copy together in real time, leaving you with words so polished you'll see your reflection (which is kinda the whole point). Plus, you'll get a copywriting crash course that will give you the power to expertly prune your own prose.
What it includes:
1-hour live copywriting session
Half Day (4 hours)
Need something whipped up from scratch, or have more than one webpage begging for a refresh? This baby's for you.
What it looks like:
We'll spend the first hour reviewing your copy together and talking about your brand, voice, and goals for the copy in question. Then I'll break off and work solo.
What it includes:
1-hour copy call
3 hours of writing
1 round of edits
Full Day (8 hours)
Need even more penned and polished? We can tackle multiple pages and sometimes even multiple projects in a day.
What it looks like:
This works the same way as a half day, but with 7 hours of writing time. We'll start with a copy call and then I'll take over. Sit back and revel in the beauty of not having to do it all yourself.
What it includes:
1-hour copy call
7 hours of writing
1 round of edits
When you're ready to
really
start scaling your business, having a top-tier copywriter in your back pocket can help you uplevel fast.
Got a large project on the horizon? Plans for multiple ventures? Want to create a course, a membership site, write a book, and get your name in the press?
You need a copywriter on call.
What's the difference between hiring a copywriter when you need one and having one on retainer? In a word: Availability.
My calendar can fill up weeks in advance, and the same is true for any pro copywriter. If your copy needs aren't urgent, you can book as you go and hope you get an open slot sooner than later.
But if you plan on pitching publications regularly, nurturing your email list, keeping your blog and social media accounts active and engaged, or you have a big website build in your future, a retainer is your new business BFF.
I take on a limited number of clients on retainer per quarter.
What it looks like:
I'm here when you need me. You'll have a set number of guaranteed copywriting days per month, as many copy calls as you need, quick turnaround on emergency copy, plus a strategic partner to help you navigate all of the creative assets of your business—from press to pop-ups. 
What it includes:
4 full copywriting days
Edits as needed
Copy calls as requested
24-hour turnaround on emergency copy needs
Retainers begin at $7,000/mo.
All retainer packages are custom. Tell me what you're looking for and I'll send you a quote.
"I saw an immediate return on my investment!"
Christie helped me go from deer-in-the-headlights-lost when it came to writing copy for my website to super confident.
Her direct feedback for improving my web copy to increase conversions has resulted in just that—more traffic to the site and more client conversions. I saw an immediate return on my investment!
CAIT BOWER
FOUNDER, WORKROOM PILATES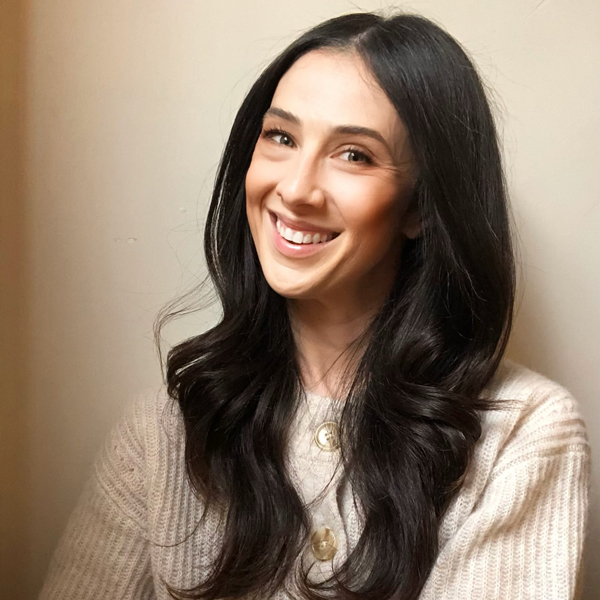 Perfect for:
Business Owners | Copywriters
A good fit for you if:
You're starting out, feeling stagnant, or are thinking about pivoting some aspect of your business.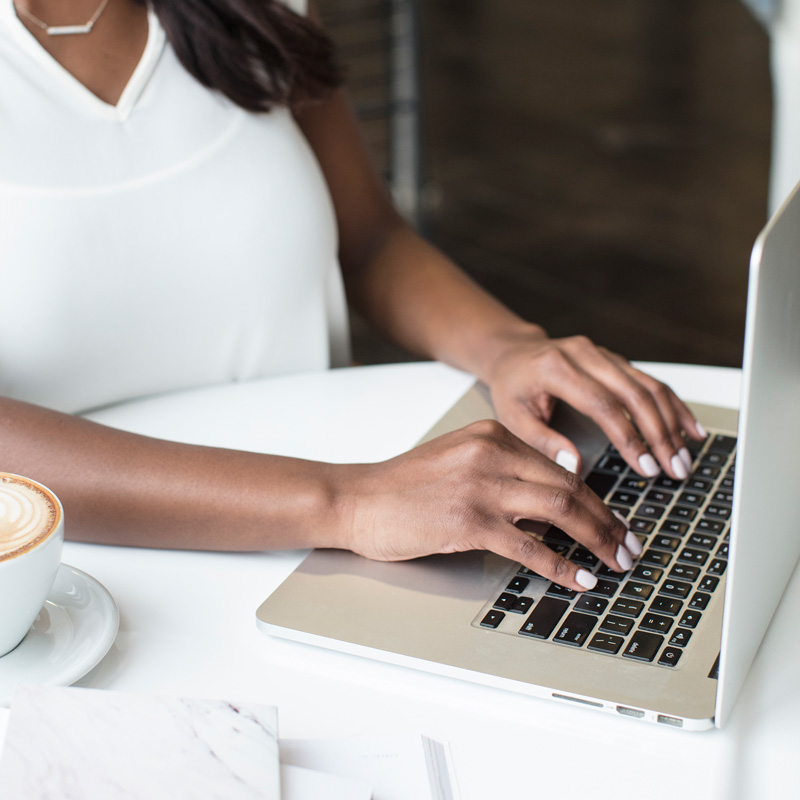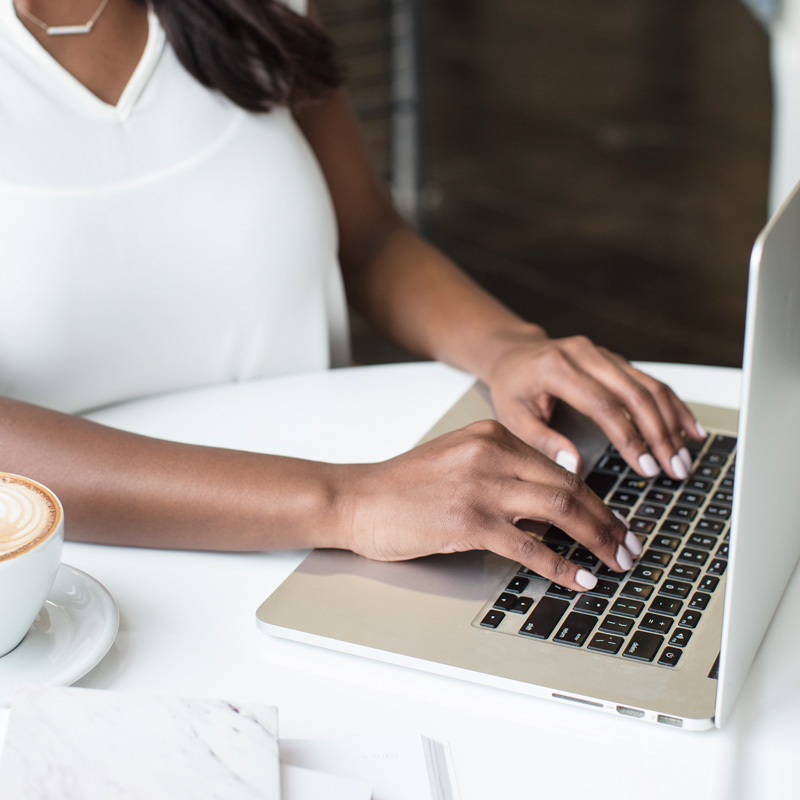 Get a crystal-clear action plan for the creative side of your business (i.e., everything your clients see).
I'll give you recommendations and actionable strategies for your website, marketing, and digital products. (Don't have any of those yet? I'll help you brainstorm.)
You have a site, but it feels dated, and maybe also a little slow, and you just feel like the whole thing needs a refresh but you don't know where to start.
Your email list isn't performing or growing the way you want it to, and you want a game plan to help you get those sign-ups and open rates.
You've got a great idea for a digital product, but you don't know how to launch it.
You want to create a digital product but don't have a clue what it should be.
You want to up your blogging game and need a plan, a content calendar, and a system.
Perfect for:
Business Owners | Copywriters 
A good fit for you if:
You're starting out, feeling stagnant, or are thinking about pivoting some aspect of your business.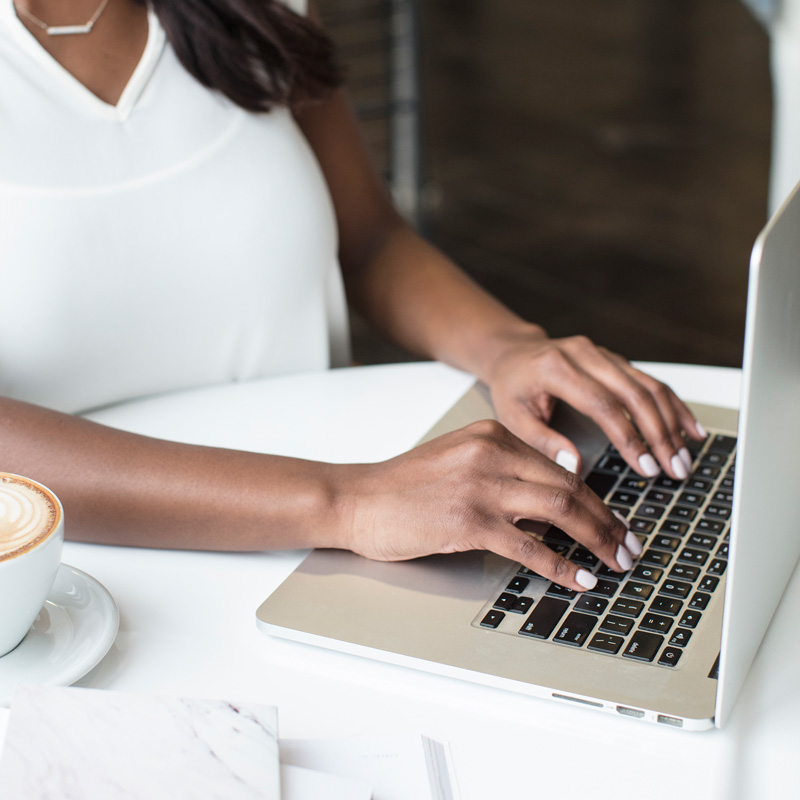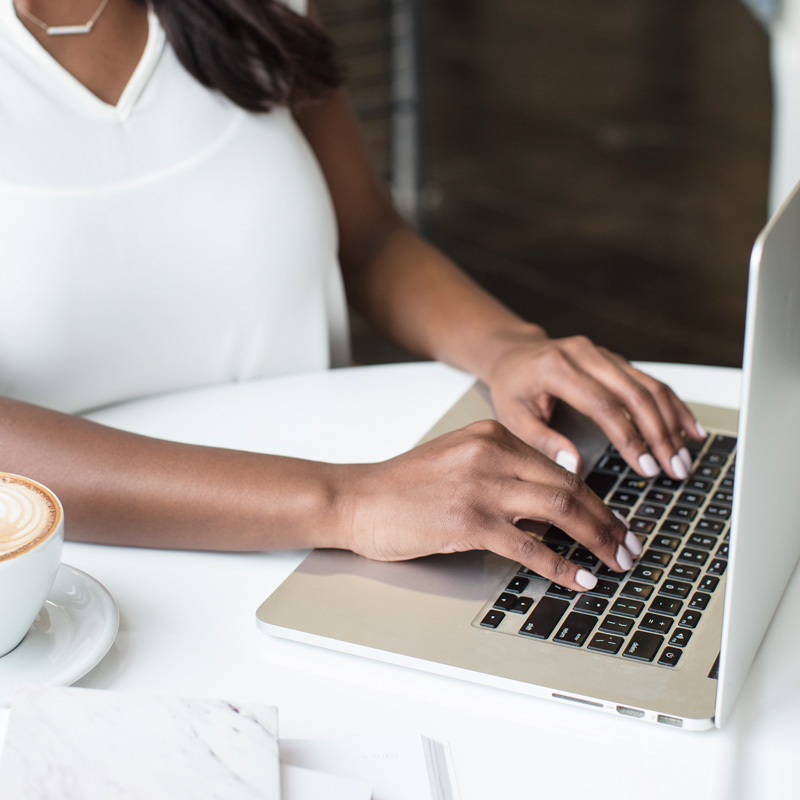 If you're a new client, a Site Audit is the perfect way to get started.
This service includes going through every page of your website to make sure it's primed to do its best (hint: It's probably not). I'll give you notes on everything you can do to take it from zero to hero.
If you have a small site (5 pages or less), an hour should be enough. If you have a large site (10 pages or more), we might need more time, but it depends on how much content is on those pages.
Custom packages for ongoing support are available after our first session.
Here's what a site audit usually covers:
All headlines and primary display copy

Opt-in forms and lead magnets

Overall design and functionality

Specific strategies for your blog (if you have one), services page, about page, sales or product pages, and, of course, your homepage.
Note: We won't have time during a site audit to make all suggested changes to your site, although we may get to some. The purpose of an audit is to give you a super-clear action plan to get your site where it needs to be to reach your specific goals (selling services, products, etc.).
A custom video review
I'll look at your site, social accounts, email marketing strategy, blog, and whatever else you'd like my eyes on. You'll get tailored advice on what's working, what isn't, and what you can change today to get more clicks, opens, and sales.
A 90-minute live session
After you've had a chance to review your video, we'll hop on a call (Zoom or phone, whichever you prefer), go over your questions, and talk strategy and steps for taking your business to the next level.
We can also use this time to:
brainstorm content ideas for your blog
work on a new tagline
talk strategy for pitching publications
How it works
After you book your session, I'll send you a comprehensive questionnaire. You'll get your custom video at least 24 hours before our call to give you plenty of time to review.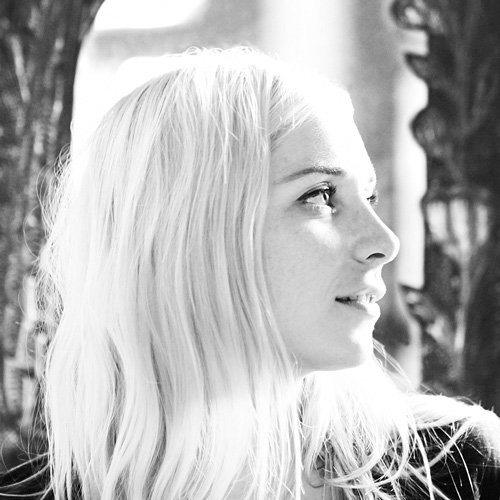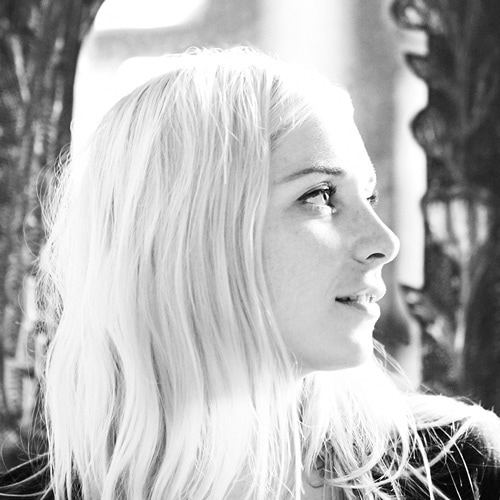 "Christie is an exceptional writer, editor, and coach."
I've worked with Christie on various projects and am blown away each and every time by her patience and depth of knowledge, which she shares with utmost enthusiasm.
With Christie, there's no question too trivial, and she's always able to offer an answer or solution in simple terms that are easy to grasp. For those looking to reach a new level of writing, I absolutely recommend Christie.
WRITER & EDITOR, SYDNEY, AUSTRALIA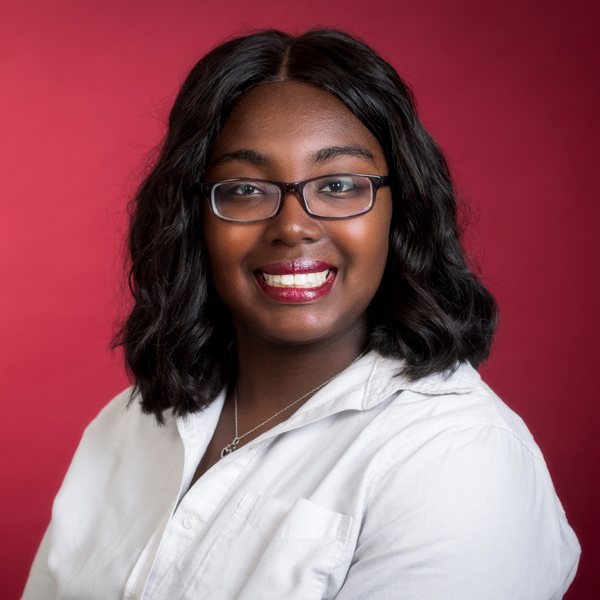 "Working with Christie is an absolute must."
Christie really works with you, talks through ideas, and ensures you understand any changes/edits she suggests—and that's how you learn! It's a plus that Christie is an incredibly kind and caring person. That personality presents itself in the care and attention she gives as an editor.
JOURNALIST, PRINCETON, NEW JERSEY
Perfect for:
Business Owners | Copywriters | Personal Brands
A good fit for you if:
You need to build something—a website, e-book, lead magnet, email list, or just about anything else that requires some techie know-how.
Not a techie? These days, if you want to go into business, you need to be well-versed in digital development and design—or hire someone who is.
That's where I come in.
I love building websites (I built this one, for example), designing e-books, creating lead magnets, setting up email marketing accounts, and helping you build the backend of your online course.
If you need to build a new site, streamline or refresh an existing one, or simply add some new pages, I got you.
You built a site using a basic template on a platform like Squarespace or Wix but want to make the leap to WordPress and aren't sure where to start.
You like your existing website but want to add e-commerce functionality.
You don't have a website. You need one. You really don't want to spend weeks or months learninig how to do it yourself, knowing that it still might not be how you want it.
You're ready to launch and online course, but you don't know how to host it.
You want to add a membership portal to your site but feel overwhelmed when you think about setting it up.
You need some pop-ups and slide-ins or other call-to-action forms, but you don't know how to build them, or how to code them in a way that will maximize conversions without being super annoying.
You'd like to trick out your blog—add some cool features like estimated read times, progress trackers, pull quotes, and light-boxes.
You really know you should have an email list, but you'd love someone to come along and just set it all up for you.
All Creation packages are custom.
Reach out to tell me what you're looking for and I'll send you a quote.
How much time should I book?
Excellent question!
The truth is, it's impossible to know exactly how much time we'll need together until I learn more about your specific goals and I read your copy (that is, if you're starting with any—it's cool if all you've got is a blank page staring angrily back at you … we'll fix that).
I've put together some quick estimates to give you a better idea of how much time we may need for your project.
Still no idea? First-time client? Book a free discovery call.
An email welcome sequence
A full creative action plan
A copywriting crash course
An email welcome sequence
A full creative action plan
A copywriting crash course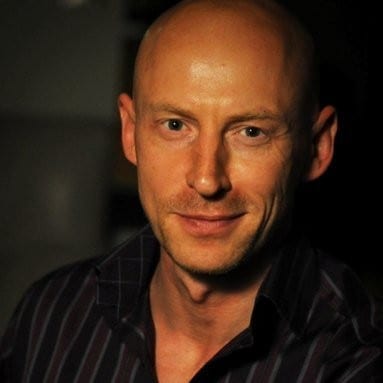 "One of the best writers I ever worked with. "
Excellent style and just the right wording. Clear, thoughtful, professional. Will be my first choice for any writing or editing work in the future.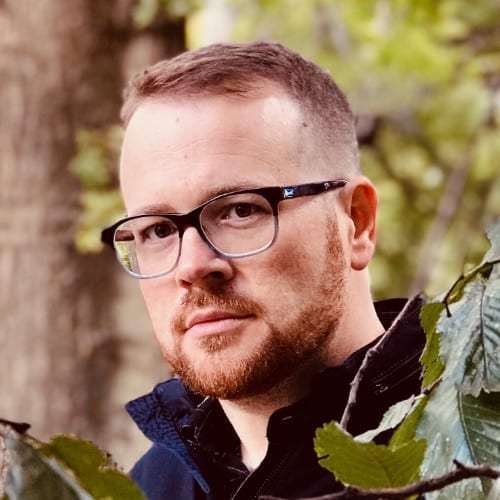 "Christie will make your work better."
Christie is a thoughtful, creative, and collaborative editor who'll treat you as a true partner and work tirelessly to deliver results that will make you both proud.
SENIOR NEWSLETTER EDITOR, THE WALL STREET JOURNAL