The simple, proven system to create a high-converting homepage in under 60 minutes.
One-Hour Homepage is a crazy-quick and value-packed training and worksheet bundle that'll leave you with a homepage that not only gets a smorgasbord of clicks, but shows off your most valuable asset: You.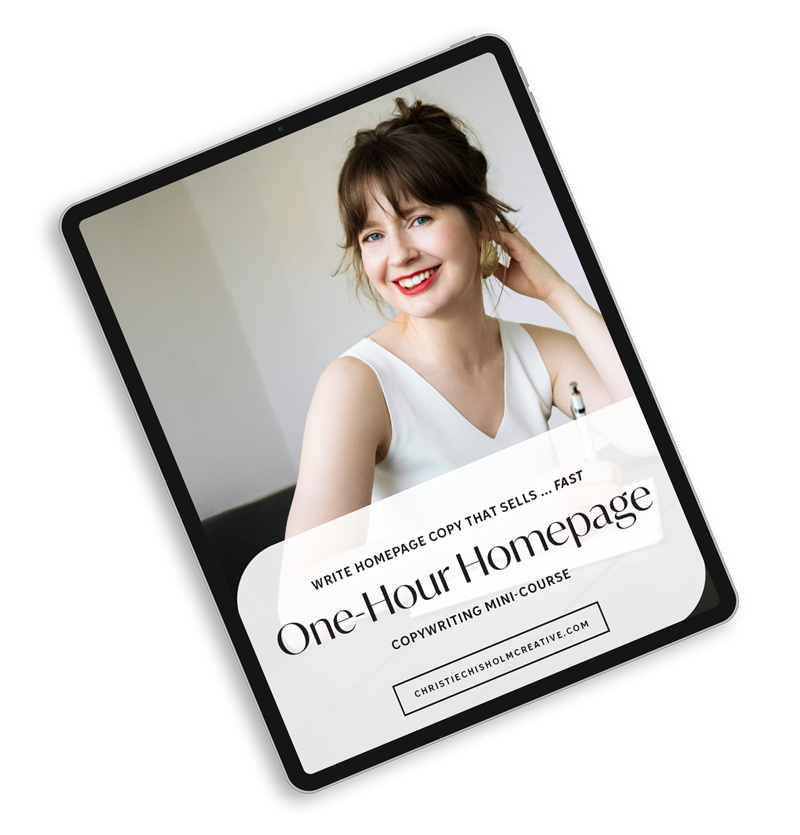 A copywriting mini-course that's more like a master course.
An instantly downloadable, quick-to-implement framework that will leave you with a homepage that does exactly what you want: bring in cash and grow your audience.
No more guesswork.
No icky marketing-speak.
Just a pro copywriter in your digital back pocket.
Writing great copy is hard.
Like, really hard. Unless you know some special tricks (hint: all of which are included in this training).
Even the most gifted writers get stumped when they have to write to sell—especially when doing it for themselves.
And if you're anything like 99% of other humans*, marketing and promoting your work might make you feel like you just tattooed "look at me" on the middle of your forehead.
The result? Awkward copy that either sounds nothing like you—since you're just mimicking what other people in your industry seem to do—or that's so bashful no one even knows what you sell.
You know what's a whole lot better? Confidence and clarity. And that's exactly why we're here.
*Totally made up but probably pretty accurate statistic
One-Hour Homepage is for:
You're starting a business and still trying to put all of the pieces together.
You know your website is a top priority, but you feel overwhelmed by how long it's taking and just want to get it live.
Established business owners.
You already have a business and website up and running, but you aren't getting many conversions.
You want people to land on your homepage and within 30 seconds know that they want to stick around.
Your online portfolio isn't getting you the jobs you want.
You know you're great at what you do, but you're not sure how to market yourself without feeling cheesy or fake.
"Okay, sure, but is it for me?"
One-Hour Homepage is for you if:
You want to become a copywriting Jedi without the months of mind games.
You're willing to invest a small amount of time and money to reap some major rewards in your business.
You want to learn how to get into the minds of your potential customers or clients and find the exact words they need to hear (or read) to sign up.
You'd like to know a few simple tricks to turn anythiing you write from ho-hum into holy moly.
You want a proven, step-by-step process for putting together all of the written elements of your homepage.
You're tired of overanalyzing everything you write and want to see real progress in your business.
You want some help writing your homepage. Period.
One-Hour Homepage is not for you if:
You want to pay someone to write your homepage for you.
You hate reading (it's a written guide).
Your website is already getting a ton of conversions. (I mean, knowledge is power, and you might still learn a few things from this training, but it sounds like what you're doing is working—go, you!)
You could finally cross your homepage off your to-do list.
You already saw new subscribers, clients, and customers pouring in.
You had time to dust off that book on your nightstand and not feel guilty because you "should" be doing something else.
Your website no longer felt like a "work in progress" and you were proud to share it with your friends and colleagues.
You boasted a brand-new set of writing skills that will translate to all aspects of your life and business.
You felt confident tweaking your website copy whenever—for sales, seasonal events, or just because you feel like it.
All of that stuff? Totally doable. Your homepage could be finished tomorrow. How awesome would that feel?
"I saw an immediate return on my investment."
I can't speak highly enough about working with Christie. One-Hour Homepage helped me go from deer-in-the-headlights-lost to super confident that my brand was well-represented online. Even better, as a direct result of this course, I'm getting more traffic to my site and more client conversions.
CAIT BOWER
FOUNDER, WORKROOM PILATES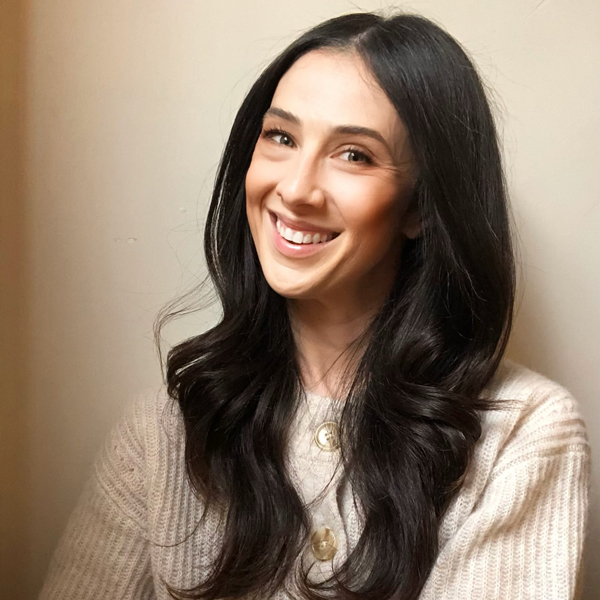 What kind of story is my homepage telling?
Does my homepage speak directly to my customers? When people land on it, do they think, "this person is reading my mind?"
Does my homepage compel visitors to do something: buy, subscribe, book, call?
Does my homepage instantly reflect who I am, what I do, and—most importantly—what I offer?
Am I proud of my homepage and what it says about me and my business? Do I want to share it with everyone I know?
If your answer to any of those questions was anything but a resounding yes …
Then you're leaving money on the table. And no one wants that.
(Unless, of course, you're leaving a tip at a restaurant—in which case, by all means, leave some good money on the table. … But in all other circumstances, snatch those dollars up.)
which of these sound like you?
You know great copy on your homepage is essential to the success of your business, but you think you "suck" at writing it.
Whenever you do try to write something for your site, you end up feeling sleazy or cheesy.
You don't know how to promote your business while still being yourself and feeling genuine.
You know your product or service could really help people, but it's hard to find customers or clients.
You know you should probably bite the bullet and invest thousands of dollars in hiring a pro copywriter, or spend weeks (or months) learning how to write brilliant copy yourself, but both options just make you queasy.
Meanwhile, your to-do list is longer than the book on your nightstand (which now features a nice coat of dust because you haven't had time to even pick it up in six weeks).
The result is a half-built website you're embarrassed to share with people or that you always feel the need to make excuses for. ("It's a work-in-progress" is usually the line.)
You're stuck in a catch-22: You need more time to devote to finishing your website and hone your messaging, but you can't afford that time until you start generating some revenue. (And you won't generate revenue until your website starts getting you customers.)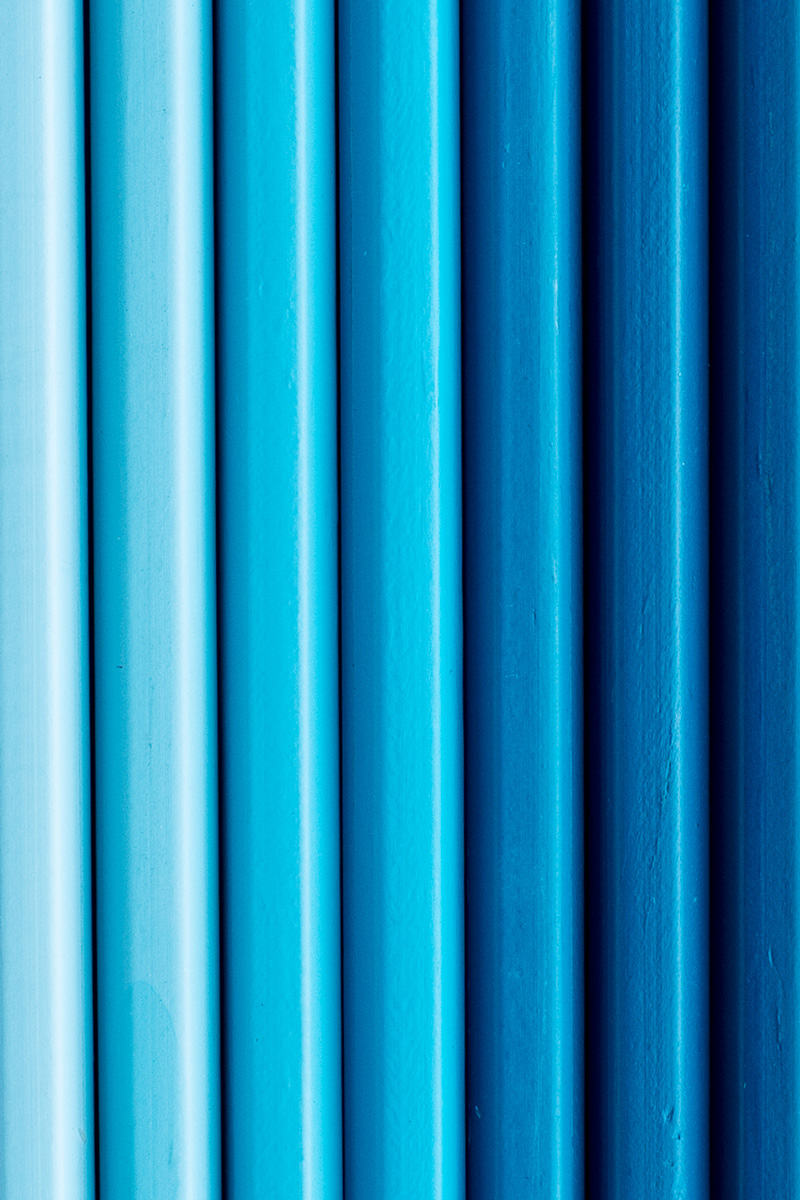 If you just found yourself nodding your head…
Then you could probably use some help. But there's good news!
… there was a way to hone your homepage copy without investing all of that money or time?
In fact, what if you could do it yourself, and you could do it in an hour?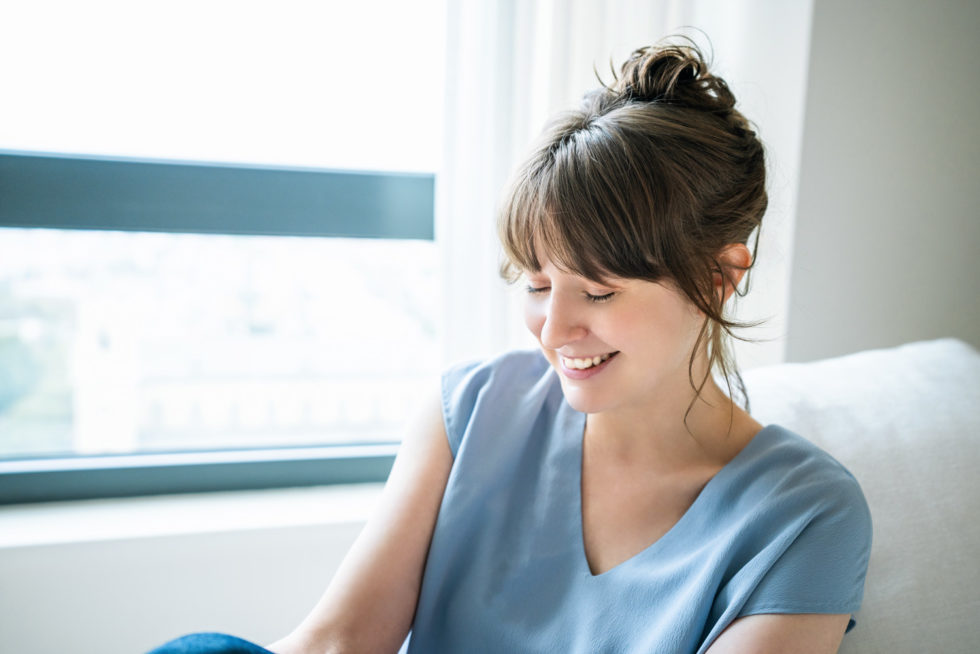 That's exactly why I created…
Because you should be able to grow your business without a plush bank account or a master's degree in copywriting. And you deserve to not only be confident in your copy, but to feel so proud of your site that you want to share it with everyone you know.
Get a professional homepage that converts, feels like you, and can be written in an hour (so you can get back to building your empire).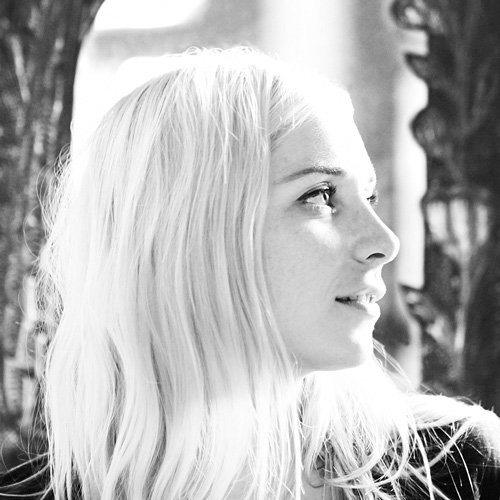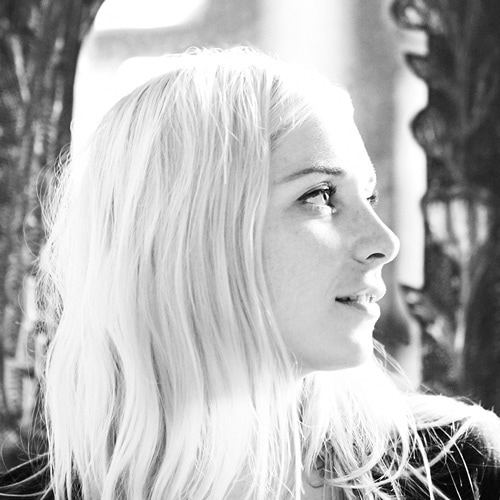 "Christie is an exceptional writer, editor, and coach."
I've worked with Christie on various projects and am blown away each and every time by her patience and depth of knowledge, which she shares with utmost enthusiasm.
With Christie, there's no question too trivial, and she's always able to offer an answer or solution in simple terms that are easy to grasp. For those looking to reach a new level of writing, I absolutely recommend Christie.
WRITER & EDITOR, SYDNEY, AUSTRALIA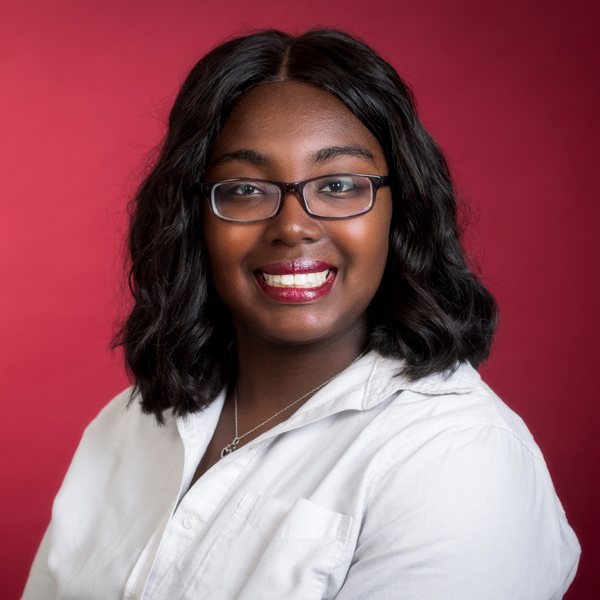 "Working with Christie is an absolute must."
Christie really works with you, talks through ideas, and ensures you understand any changes/edits she suggests—and that's how you learn! It's a plus that Christie is an incredibly kind and caring person. That personality presents itself in the care and attention she gives as an editor.
JOURNALIST, PRINCETON, NEW JERSEY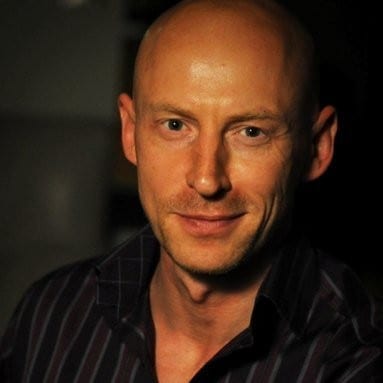 "One of the best writers I ever worked with. "
Excellent style and just the right wording. Clear, thoughtful, professional. Will be my first choice for any writing or editing work in the future.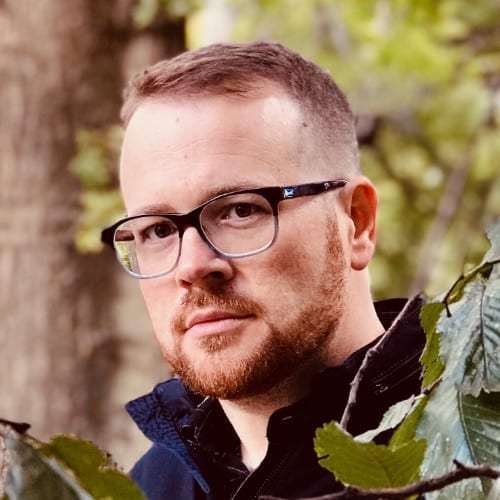 "Christie will make your work better."
Christie is a thoughtful, creative, and collaborative editor who'll treat you as a true partner and work tirelessly to deliver results that will make you both proud.
SENIOR NEWSLETTER EDITOR, THE WALL STREET JOURNAL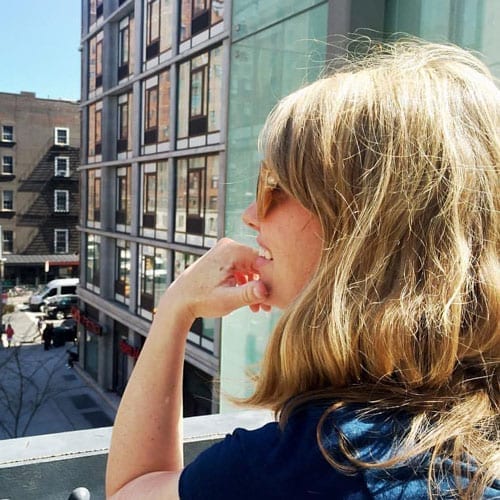 "Christie helps you attain goals you once never thought possible."
Christie has helped me reach my own clarity on what, exactly, I'm trying to communicate in my writing. Her final edits give me peace of mind, knowing I am putting a polished piece of writing out into the world.
Christie reliably provides guidance and support through the most challenging steps of the writing process. She somehow balances giving me the space and time I need, along with providing the confidence I lack, all the while driving me toward progress.
Here's what you'll learn.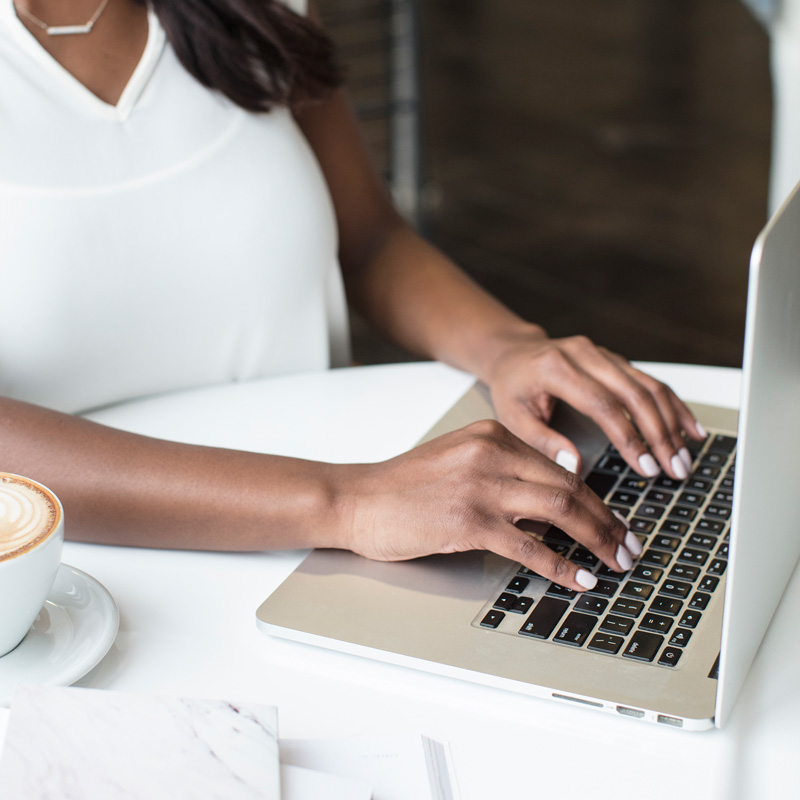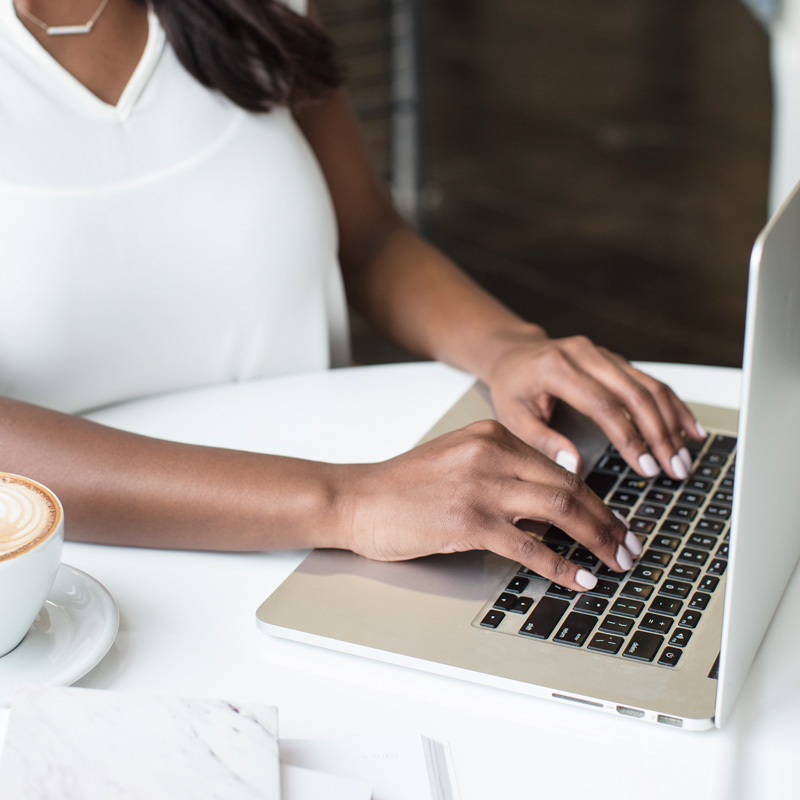 Turn browsers into buyers.
When someone lands on your site, keep them there. Learn exactly how to structure your homepage to maximize conversions from visitors.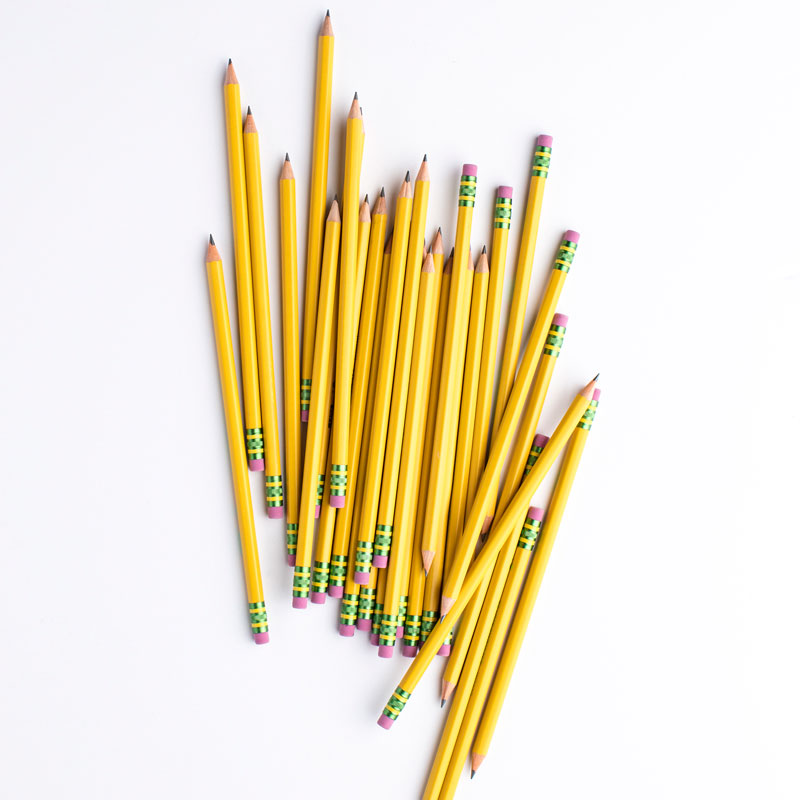 Writing is a whole lot easier when you know who you're talking to. I'll share the easiest and quickest ways to get to know your audience, and then I'll show you how to inject that knowledge straight into your copy.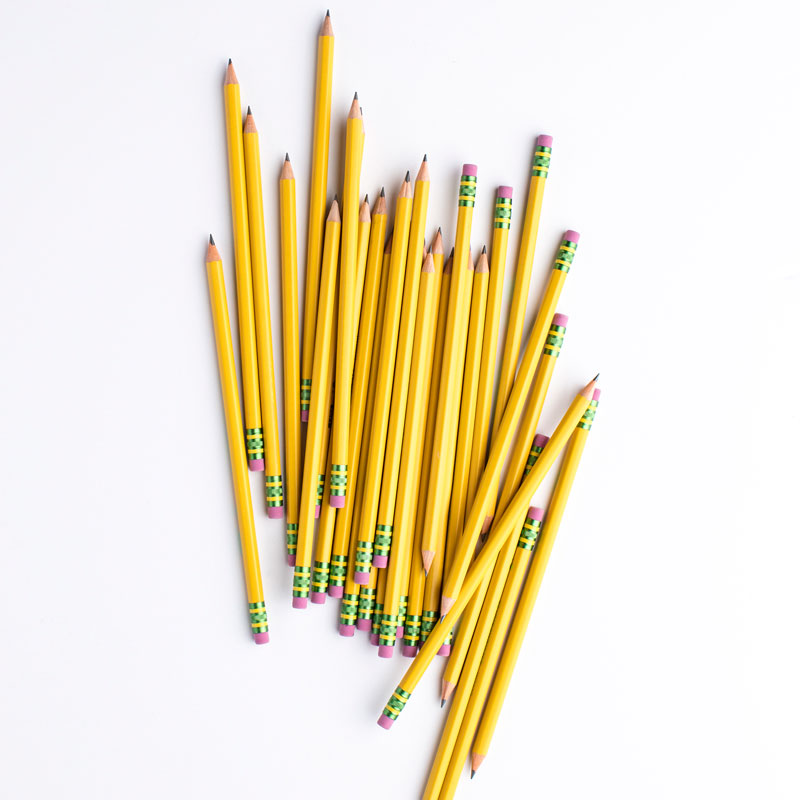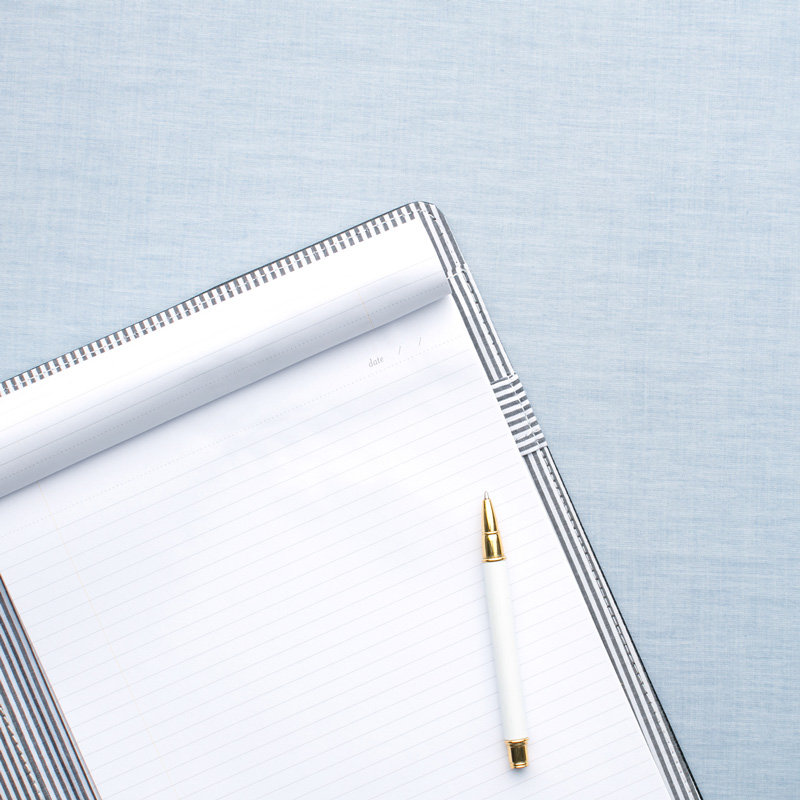 Getting rave testimonials.
There's a difference between testimonials that sound sweet and testimonials that inspire customers to click that "buy" button. Get the simple trick to turn the former into the latter.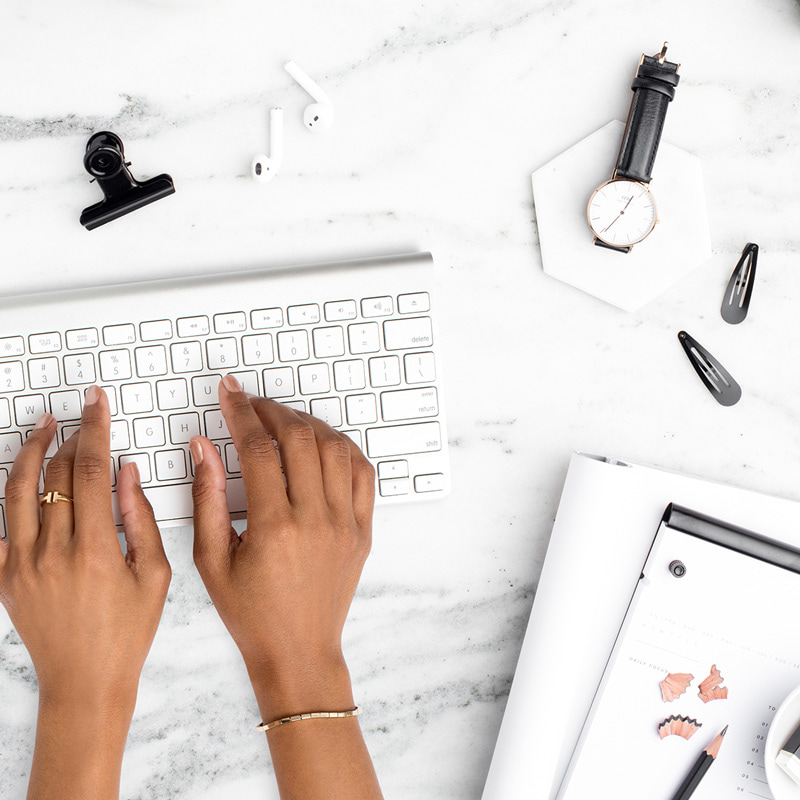 Not sure how to show your personality on the page? This one's for you. Use my easy-to-remember acronym for writing copy that connects and feels like you.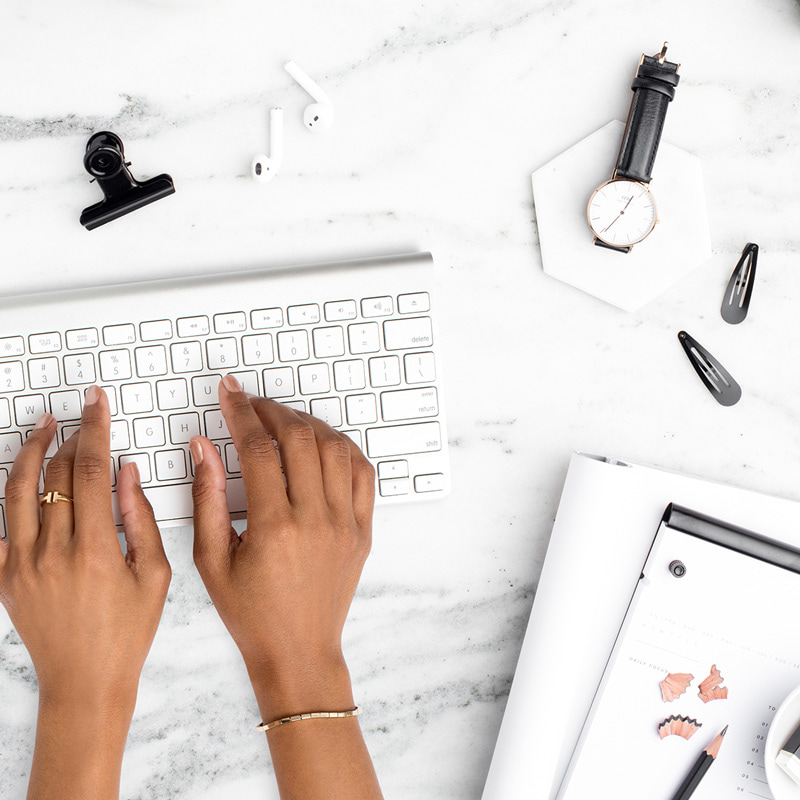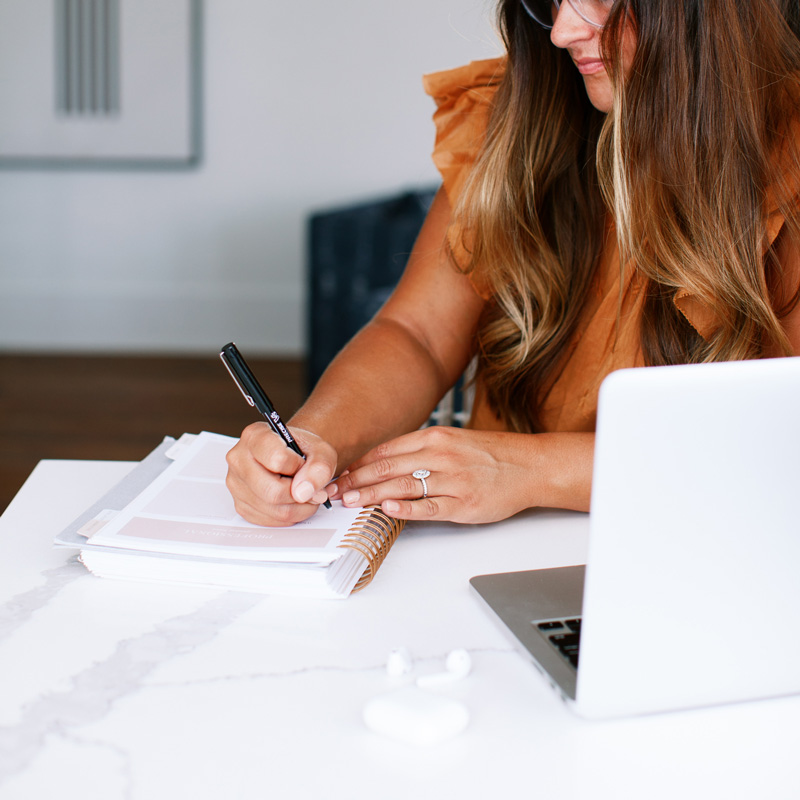 We'll dissect high-converting homepages to show exactly why they work so well, and how you can get the same results.
Check your inbox, where you'll get a link that will take you directly to your course login page.
You can start right away! You have instant lifetime access, which includes any future additions.
Here's what's you'll get with your One-Hour Homepage training.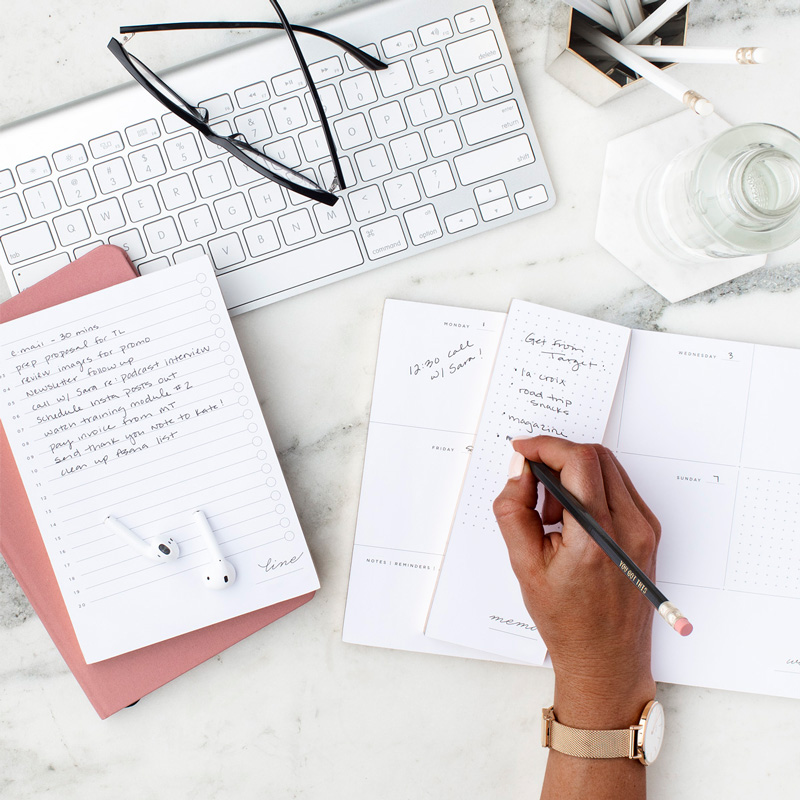 Your step-by-step guide on exactly what to put on your homepage, and where.
My proprietary system that gets you writing (and feeling) like yourself. Exclusive to One-Hour Homepage.
The 3 best strategies for understanding who your customers are, and how to write so they feel as though you're talking only to them.
How to Break Perfectionism
Holding out for "perfect" is like refusing to get on a horse because you're waiting for a unicorn to come along.
Here, I'll help you get on the horse.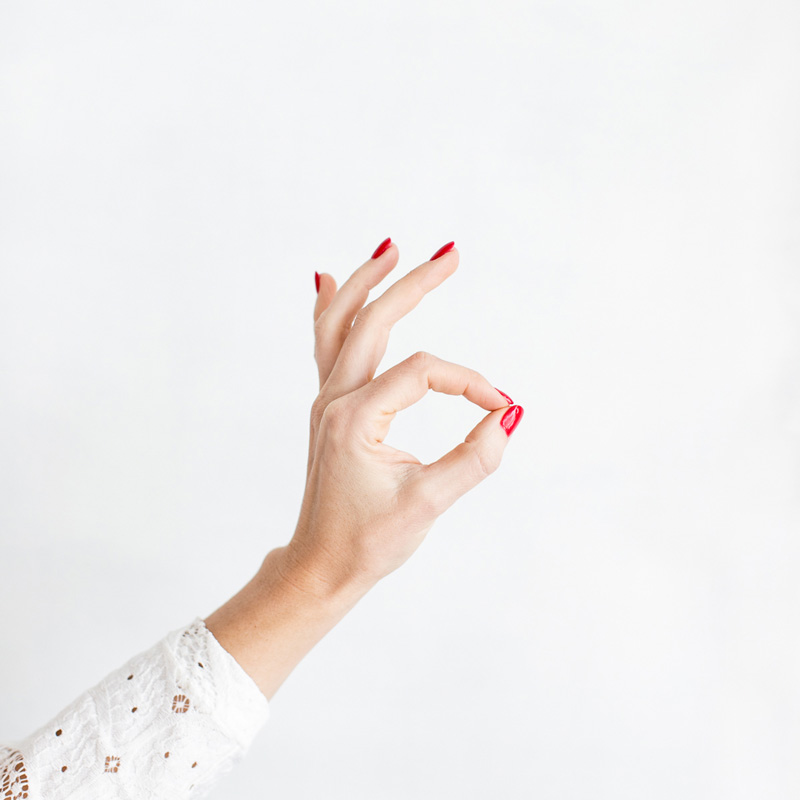 The Secret to Drool-Worthy Testimonials
Put this trick to work to get testimonials that do the selling for you.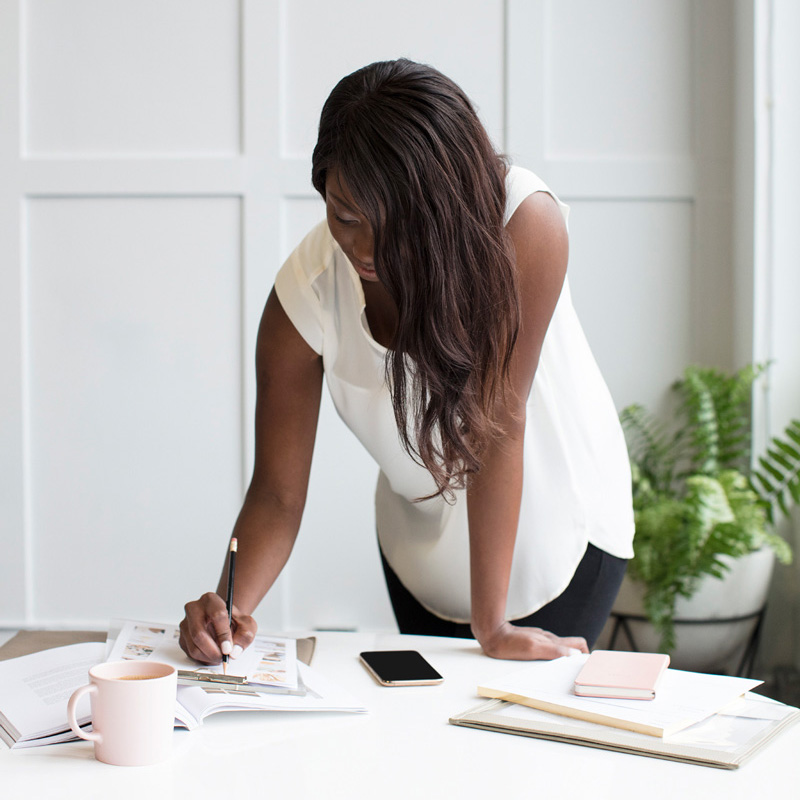 We'll dissect high-converting homepages to understand why they work, and how you can use the same strategies on your own site.
Ultimate Homepage Worksheet & Checklist
A comprehensive list of everything you need on your homepage to convert like a pro.
Ideal Customer & Community Worksheet
It's way easier to talk to (and attract)  your audience when you know exactly who they are. I'll show you how.
That's a ton of stuff
for just $97.
You bet it is. One-Hour Homepage is worth 10 or even 20 times what I'm charging.
After all, not only is this training saving you time and money upfront, it'll help you make way more as people land on your site and, rather than click away, become customers.
My goal with this offer is to make it a no-brainer for you, whoever or wherever you are, because I know how much of a difference an effective homepage can make in your business. I also know the stress that comes with having the task of creating one looming over your head.
Maybe most importantly, I know how tight money can be when you're starting out. I've been there. So I wanted to make this training affordable for you, wherever you are in your business.
Hi! I'm Christie Chisholm.
I'm a copywriter, journalist, and creative consultant. I've worked with hundreds of authors and business owners to write compelling copy that gets noticed, takes home prizes, and attracts customers.
The writers I've mentored have gone on to publish in some of the biggest outlets in the world, including The New York Times, The Atlantic, The Guardian, The Wall Street Journal, and The New Yorker, and land major book deals from Big 5 publishers.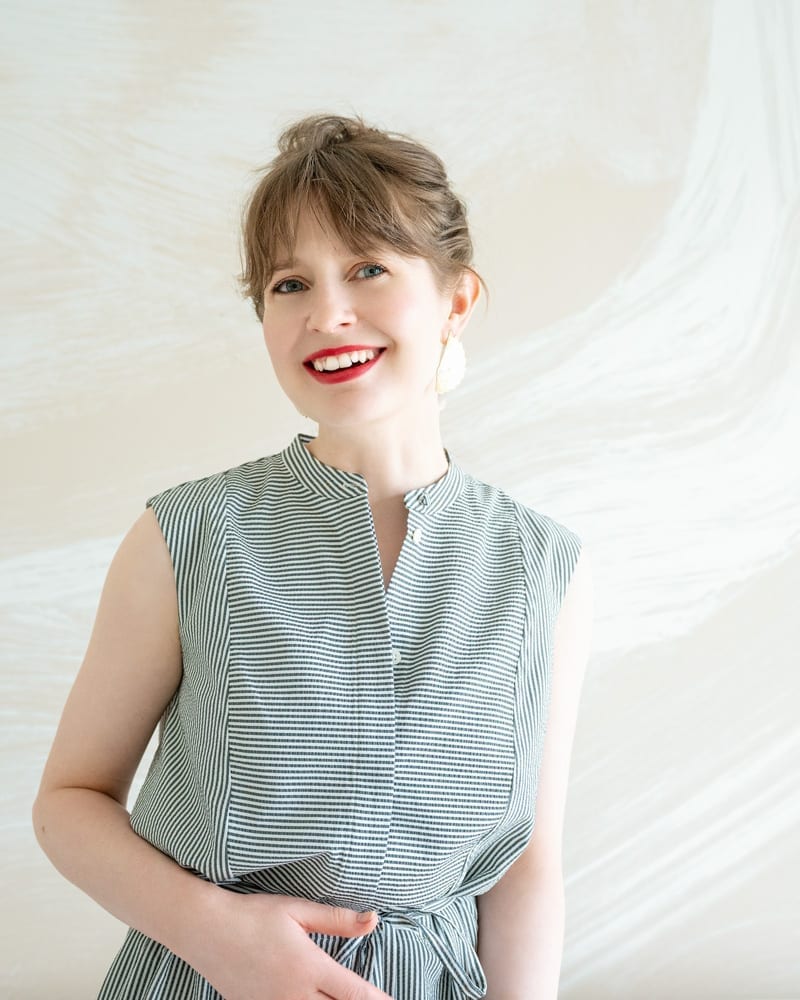 The idea for One-Hour Homepage came out of a question I asked myself recently:
"What's the quickest and easiest way I can help business owners grow their revenue, attract clients, and feel more settled—especially right now, when so many people need it most?"
I might not call it a revelation, but that question certainly sparked a realization.
I've worked with just about every type of writer and business owner your beautiful brain could imagine, and as a result, I work on all sorts of creative projects, which span (and sometimes defy) genres.
But as diverse as all of those projects can be, they share one undeniable truth: First impressions are everything.
The first words you use to catch someone's attention make the difference between whether that person reads some more—and then buys your book, adds your artisan candles to their cart, commissions you to paint a portrait of their dog, schedules a coaching call, interviews you for a piece in Forbes, etc.—or clicks away, all within a matter of seconds.
This is true of every type of story you tell—but it's especially true of the story you tell about your business.
And there's no place that story matters more than your homepage.
got a question? i've got answers.
Q: How long do I have access to this product?
A: Once you purchase One-Hour Homepage, you have lifetime access! And you'll automatically receive any updates or additional bonuses that are ever added to the training.
Q: What if I'm not a writer?
A: Then this training is perfect for you. I designed it to work equally well for writers and non-writers alike.
Q: What if I am a writer?
A: Then hello, fellow writer! If you're a writer with any kind of online portfolio or business—freelance or otherwise—and the idea of typing out homepage copy makes you squirm, then this course will do the hard work for you. All you have to do is follow along.
Q: What's your refund policy?
A: Since this course is a digital download, there will be no refunds after purchase. In the case of bizarre and unforeseen circumstances (your cat stepped on the "return" key before you could move your cursor away, someone stole your credit card and decided to go on a self-improvement binge), just reach out at [email protected], and I'm sure we can work something out.
Q: How do I know this course will work for me?
A: This course follows timeless principles that work to not only help you write a better homepage, but write better copy in every area of your life, as well as deepen your understanding of your customers and business. While I'm not a sorcerer, and I don't currently own a crystal ball, I can tell you the chances of it working for you are pretty darn high.
Q: How will this course help me increase conversion rates?
A: Every single thing about it will help with conversion rates! Writing more naturally, speaking directly to your customers' desires, knowing exactly how a great homepage is structured—these elements come together to create irresistible offers for any business.
Q: What if I don't know who my customers are yet?
A: Then this training will help you figure that out. There's an entire section that teaches easy ways to learn more about who your customers are, how to find them, and then how to make them come to you.
Q: I already have a live website—is this still for me?
A: Of course! In fact, it'll be even easier for you to implement, since you'll be able to make a few key tweaks to existing copy that can have an exponential impact on your growth.
Q: I'm starting from square one—I don't know anything about copywriting or marketing. Will I be able to follow this?
A: Yes! This training was made for you. Follow along, and I'll show you the way.
Q: I don't have any customers yet, so I don't have any testimonials. Will this still work for me?
A: Absolutely. Testimonials can have a big impact on your sales and other conversions, so just add them when you get them. In One-Hour Homepage, I also give you a quick-and-easy framework to use when asking for testimonials, so you'll get some in no time.
Q: Can I really write my homepage copy in an hour, or is that just an exaggeration?
A: Not an exaggeration! The training itself takes about that amount of time, and once you're done, you should be able to sit down with your worksheets, set a timer for an hour (if you like), and bust out your homepage copy. So, if you're being a stickler, you might instead call it Two-Hour Homepage, but the writing itself should only take an hour. 🙂
Q: Can I use this even if I have no tech skills?
A: Yes! Note that this training doesn't include the process of building the back end of a homepage—just the copy. And to write copy, the only "tech skill" you need is knowing how to type. (Pretty sure you've got that one mastered.)
Q: I have, like, no time. How long will this training take to get through?
A: I feel you, and that's why I built this training to be as efficient as possible, without skimping on info that can make the biggest difference in your business. The training itself should take about an hour to get through, and the writing process itself should take about another hour. Do it all at once (recommended, if you can, since it prevents that whole "I'll get back to it later" song and dance we all play with ourselves), or do it in stages. Whatever works for you!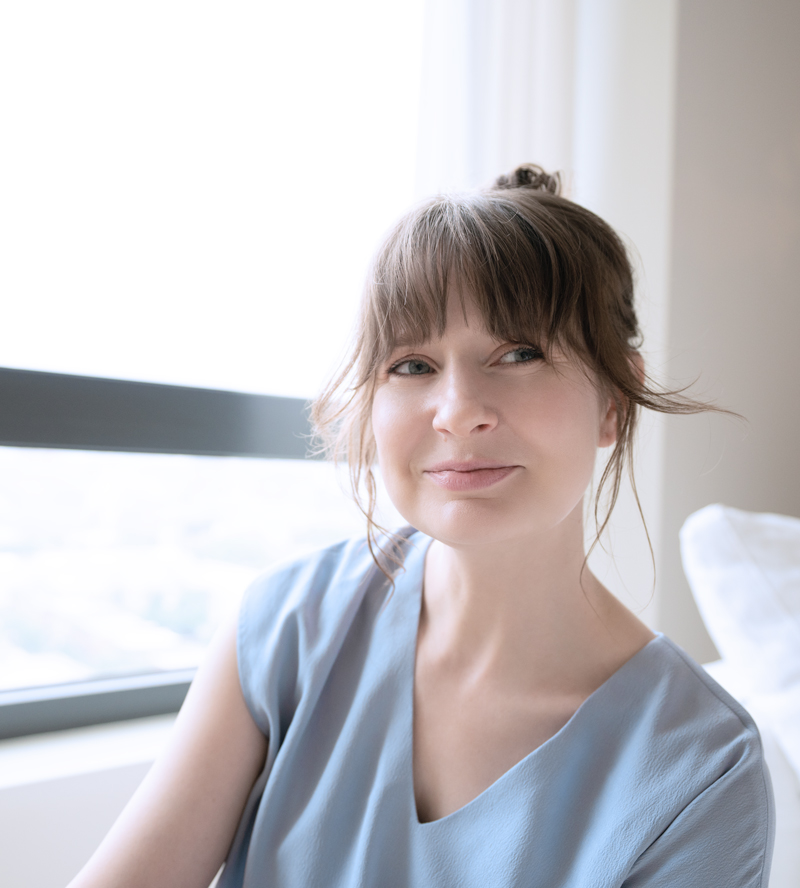 Writing great, high-converting homepage copy (i.e., copy that brings in the bucks) doesn't have to be hard.
cost thousands of dollars from hiring a pro copywriter
take dozens of hours of self-taught trial and error
be that thing you've been "meaning to get around to" for six months
make you feel like you're trying to sell a canoe to a family of ducks (or we can stick with the classics and just say "ice water to Eskimos")
I created this workshop for people who want pro results for a small price point, because you should be able to grow your business, regardless of how much money you start with.
I created this training to help you get your homepage up fast, so you can get on with your life, and your business.
Write your homepage today!
You can write genuine, feel-good, highly effective homepage copy in an afternoon.
In fact, you can do it in an hour.
I'll show you how.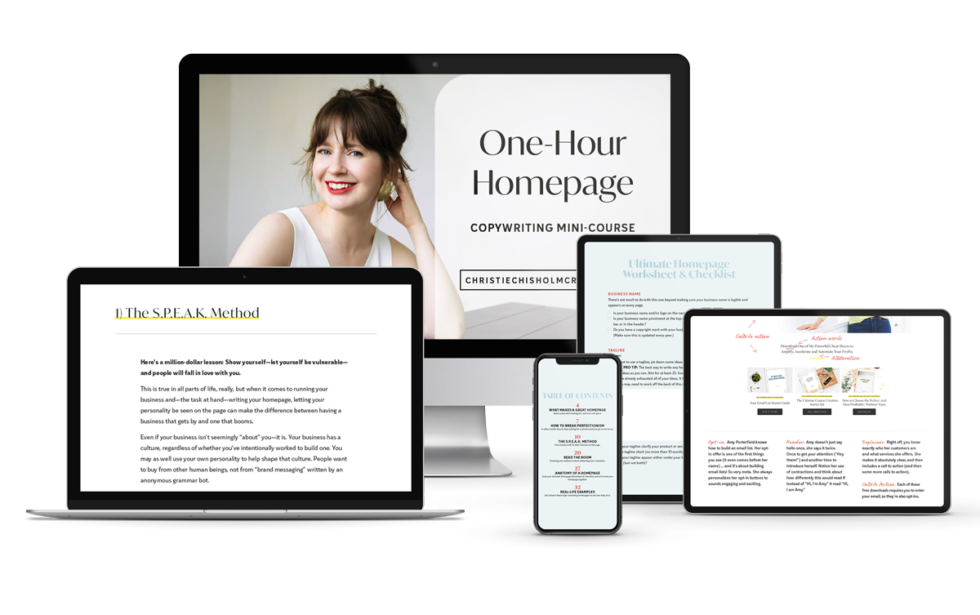 © 2019–2023 christie chisholm creative