Write for love, for money, for life.
Be Your Own Best Editor (BYOBE) is a 5-week online writing class. It's for established authors who want to get (and make) more from their work, business owners who want to write copy that converts, editors who want to level up their skills and confidence, and anyone who'd like to write smarter, faster, and stronger.
Writing for love is great, but writing for a life you love is even better. BYOBE is designed to give you the tools you need to build the career of your dreams.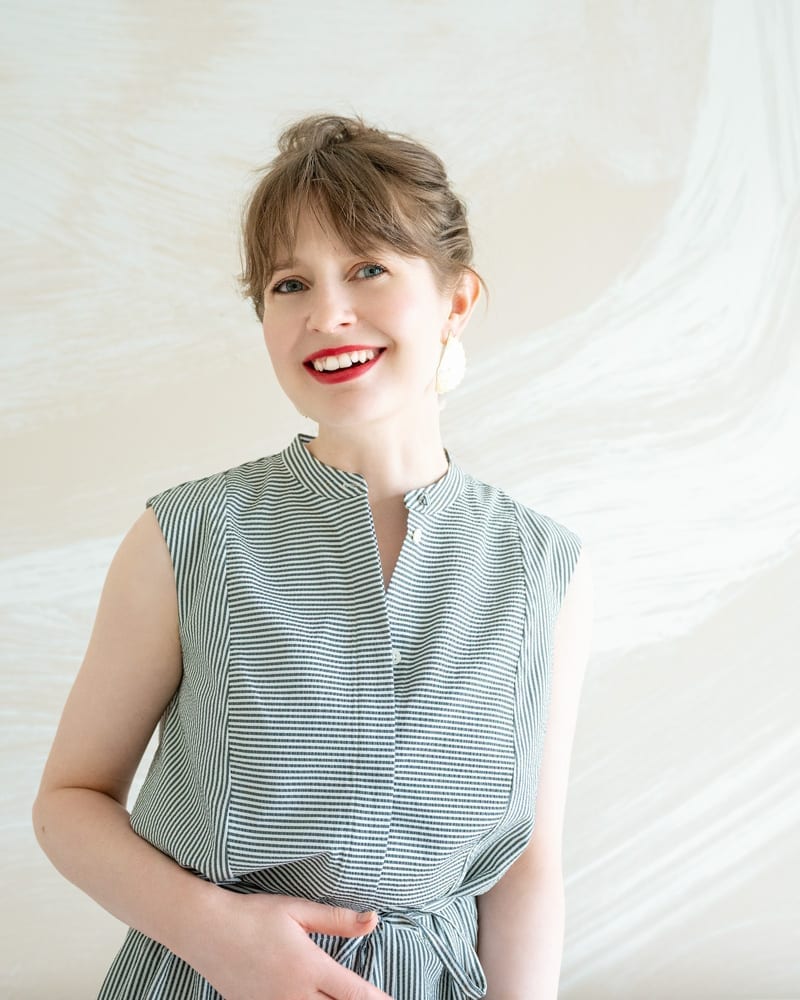 You don't have to be a wizard
to bend words to your whim. You don't have to spend years learning how to get your name in print or write pitches that sell. And you certainly don't have to settle for being paid less than you're worth simply because "that's the industry."
You don't need a book of spells (although that would be fun).
You just need an editor.
Now, you can be your own.
Each week, you'll receive access to a new module with video trainings, study guides, and other interactive resources. All content lives in the private BYOBE membership site, and once a module is released, you can view it at any time.
Also every week, I'll hold live calls to check in, answer questions, and cheer you on. Through the private Facebook group, you can connect to other students, share wins, and get advice.
Your access to course content never expires. In fact, it grows. Once you're a BYOBE member, you can retake the program each time it's offered. Or you can just dig in to any new bonuses or training materials.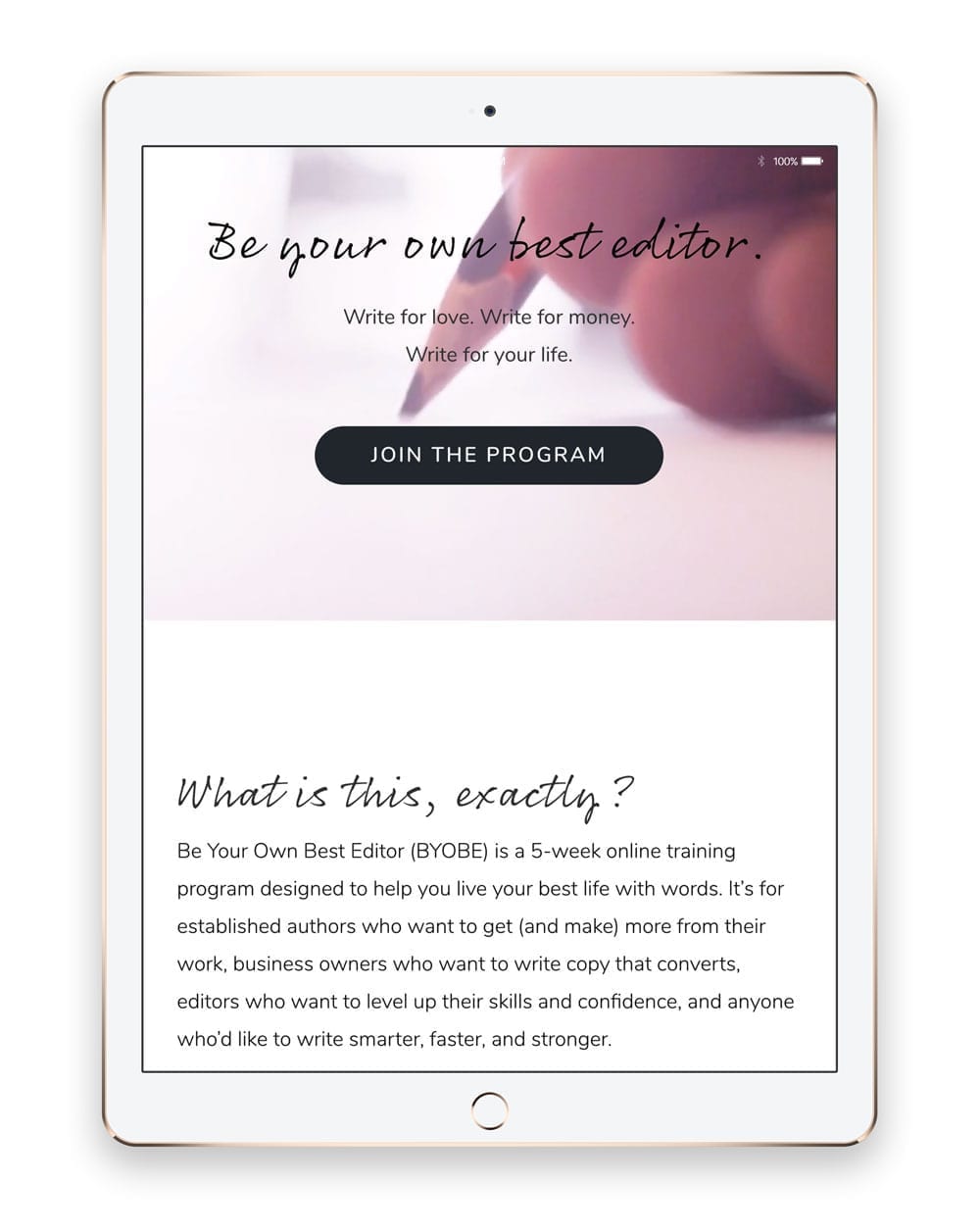 The Be Your Own Best Editor program is for makers. If you're passionate about what you create or dream of creating and you want to learn how to market your work, tell stories people won't want to put down, and have more control over your voice, your brand, and your sanity, then welcome. This one's for you.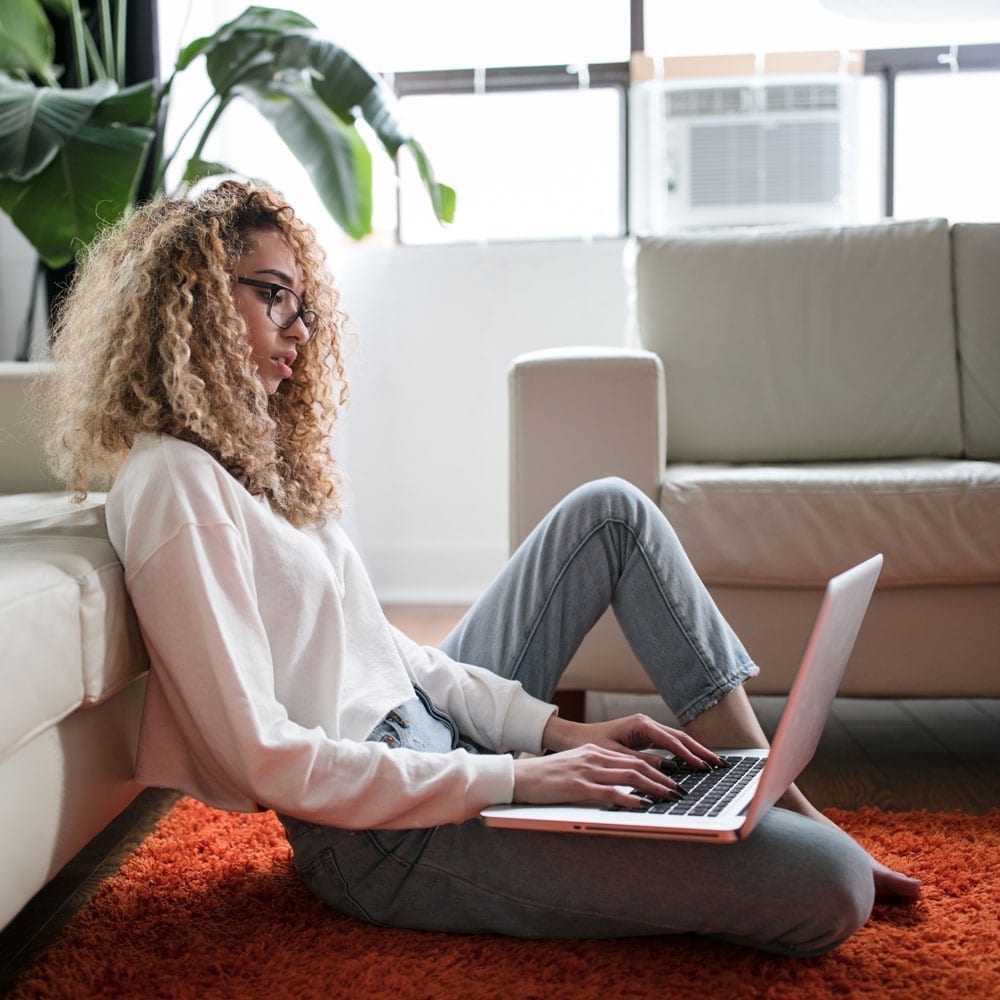 Editors who want to level up their skills and confidence.
You can go to school for journalism or creative writing, but you can't get a degree in editing. The only way to learn how to be an editor is by doing it, and then acting like you know what you're doing until you actually do. BYOBE gives you professional training that goes beyond style guides and grammar (but includes some of that, too). Establish meaningful relationships with authors, make large-scale edits without losing an author's voice or turning an edit into a rewrite, and know how to fix just about any problem a draft could hurl your way.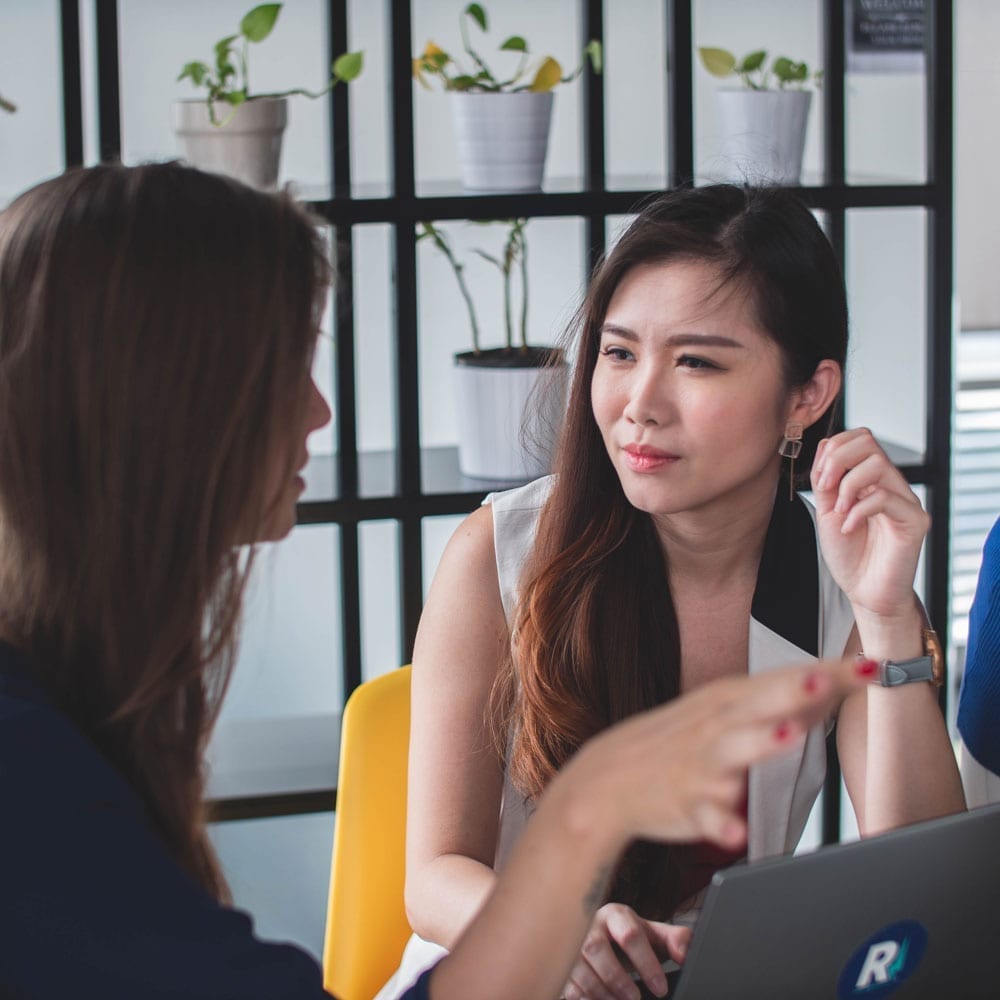 Business owners who want to write copy that converts.
If you run a business, write marketing copy, or represent your office or organization, BYOBE can show you how to write copy that connects. Define a voice for your brand, convert browsers into customers, and learn how to find mistakes in your marketing, email, website copy, and any other words that relate to your business—before they find you.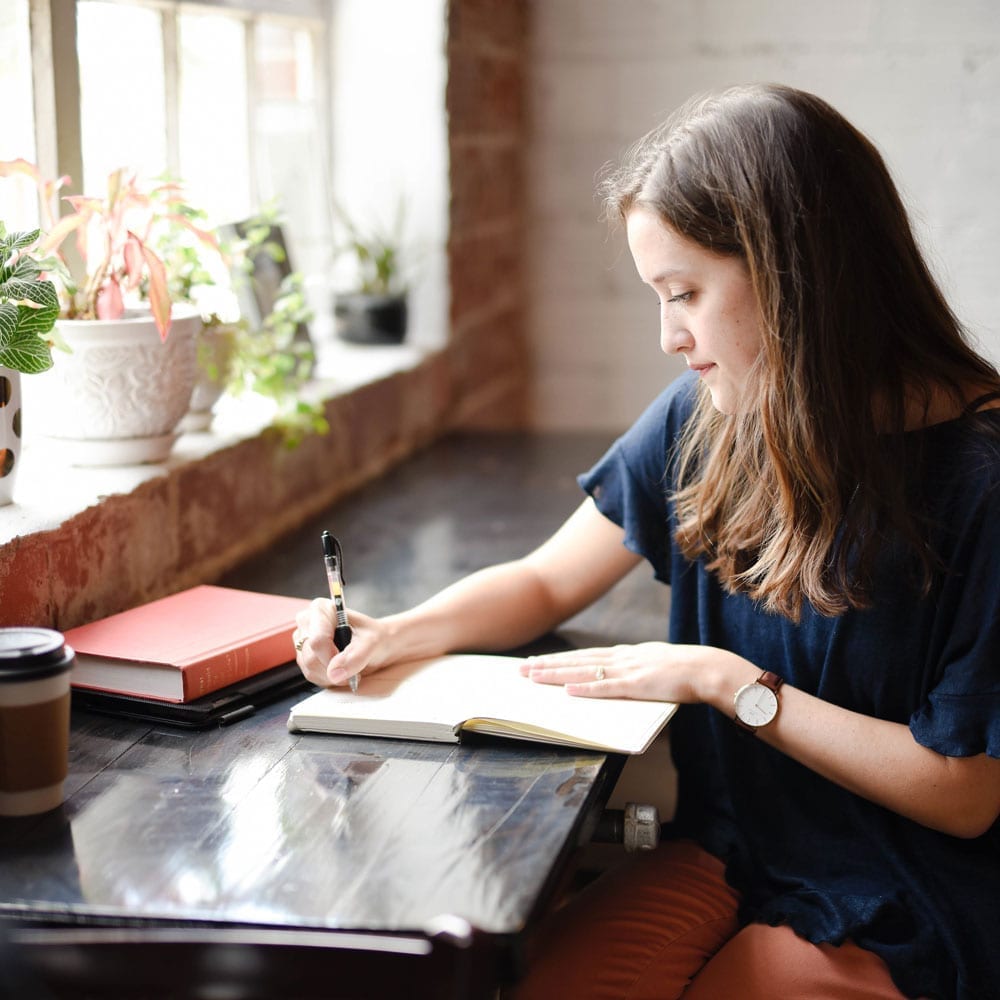 Authors who want to get (and make) more from their work.
Whether you're still dreaming of your first byline or you have a stack of best-sellers under your belt, BYOBE can help take your writing to the next level. Sharpen your stories, get paid well for your freelance work, craft pitches that sell, and create a sustainable business model that lets you do what you love without exploding into a thousand tiny, exhausted pieces.
There are five modules in the Be Your Own Best Editor curriculum, with one released each week the program is in session. Here's a peek at what you'll find.
MODULE 1
Storytelling strategies
Anyone who's ever attempted to put words to page (which is to say, just about everyone) knows the anxiety a blank screen can summon. In our first module, we'll talk about soothing the savage beast that is writer's block, setting yourself up for success before you type a single word, and specific strategies that work for your writing style and personality type (there's even a quiz!).
We'll also dig into perhaps the most important part of any piece of writing: the lede. You'll get a list of writing prompts and exercises that will help you excavate the perfect lede for any story, whether journalistic in nature, fictional, or marketing-based.
Finally, we'll go over two of my all-time favorite writing topics: how to write with emotion, without getting emotional (i.e., no high-school poetry vibes here, please); and how to breathe life and engagement into even the driest of subjects.
By the end of this module, you'll have a solid framework to take you from blank page to clear path.
MODULE 2
Nut(graf)s & bolts
Befriend your red pen, real or virtual. In our second week, we'll talk about ways to turn your inner critic into your inner editor (and how to come to love her), and we'll cover all of the editing fundamentals. When you've completed this module, you'll know the difference between structural, developmental, and line editing, as well as how and when to use each; the style and grammar standards to know by heart, and where to find the rest; tried-and-true methods for catching mistakes before they catch you; and how you can outperform your spellchecker, even if you "suck" at spelling.
Lastly, we'll cover an increasingly important skill for any writer, editor, or entrepreneur: SEO implementation. Learn what search engines are looking for and how to appease them, get free tools to help guide you step-by-step, and see exactly where to make changes on all of the major site builders and platforms.
MODULE 3
Works well with others
So it isn't exactly How to Win Friends and Influence People, but in this module, we'll talk relationships. Find out what it means to be an author editors want to work with, and how to be an editor authors want to work with. We'll go over how to answer questions you might get from authors that you don't know the answer to, and generally how to feel and behave like an authority, even if you're a new editor.
Also, we'll dig into the art of interviewing—from either side of the table. Learn how to both give and get a great interview; how to prepare, especially for TV or radio; and tricks of the trade for calming those nerves.
MODULE 4
Let's make a deal
Pitch like a pro. Get advanced strategies for finding ideas and contacts, and learn the pitch formulas that will give you the greatest chance of success. In this module, we'll also talk about how to promote your work online authentically, without feeling like a sellout or wannabe "influencer," and how to build a community on social media, but also why you don't necessarily have to.
Perhaps most importantly, we'll discuss pricing: How to know what to charge, and how to make sure you get paid your worth.
MODULE 5
Build a better business
Maybe you're here because you're looking for a way to turn your freelance work into an actual business. Or maybe you already have a business that isn't remotely about writing or editing, but you want to be able to do your own copywriting and generally communicate with your customers more clearly. It's possible you don't have any interest in starting a business or side-hustling. Maybe you just want to improve your skills for the job you already have, or the job you dream of having. Whatever your goals, this module will give you lessons on starting a business, growing your business, or landing that job.
We'll go over some creative business models for creative entrepreneurs, and how to find one that works for you. And we'll talk about how to sell something—your services, a product, information—without feeling like you're selling your soul.
In this module, we'll also get copywriting-specific, and you'll get foolproof tips on how to make any landing page, ad, or email more engaging and likely to convert.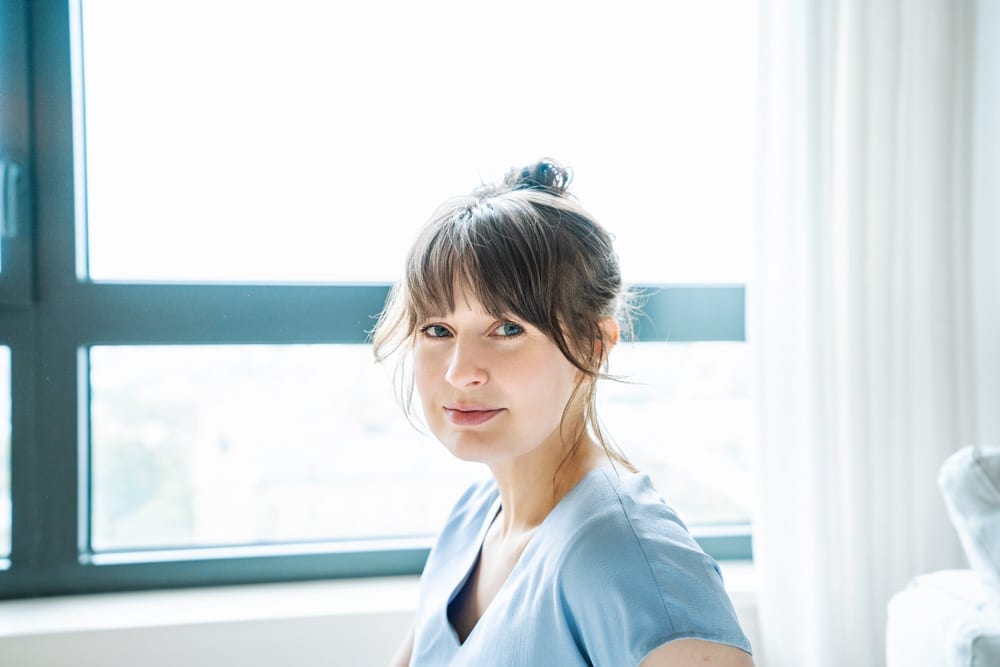 That would be me. Hi, I'm Christie. I'm a writer, editor, journalist, artist, and educator in Brooklyn, New York. That's a lot of words, so I usually just call myself a "creative consultant," which is a highbrow way of saying I like to make things. (And I like to help you make things, too.)
In my 15 years in publishing, I've been a lot of things: a magazine editor, science writer, news reporter, book editor, features writer, arts critic, and editor-in-chief of an alt-weekly.
Before starting Christie Chisholm Creative, I most recently worked as a senior editor at the Columbia Journalism Review.
I've won some awards for my writing and editing; last spring, a magazine issue I edited and project managed was a National Magazine Award finalist.
I have a master's degree in science journalism from Columbia University, and a bachelor's in human development and culture from the University of New Mexico.
I'm also the author of an ongoing essay series called Today Letter.
The Summer 2019 course is special.
That's because it's new. This is the first time BYOBE has been offered, and that means it comes with some perks.
First, the class size is small. I'm only taking 20 students, because I want to be able to work with each class member individually. Since this is a new course, I'll ask what's working for each person, what isn't, and invite any general feedback on content. If students want to cover something that isn't already outlined in the curriculum, I'll almost certainly add it.   
Second, I'm offering the first installment of BYOBE at a huge discount, taking 50% off of its final price. The result is a smaller, more intimate class, for half the cost.
The best part? (Although, it's possible you think that last bit was the best part.) Remember that once you enroll, you have lifetime access to the program and every update made to it. You can retake BYOBE every time it's offered, or just mine it for any new resources or bonuses.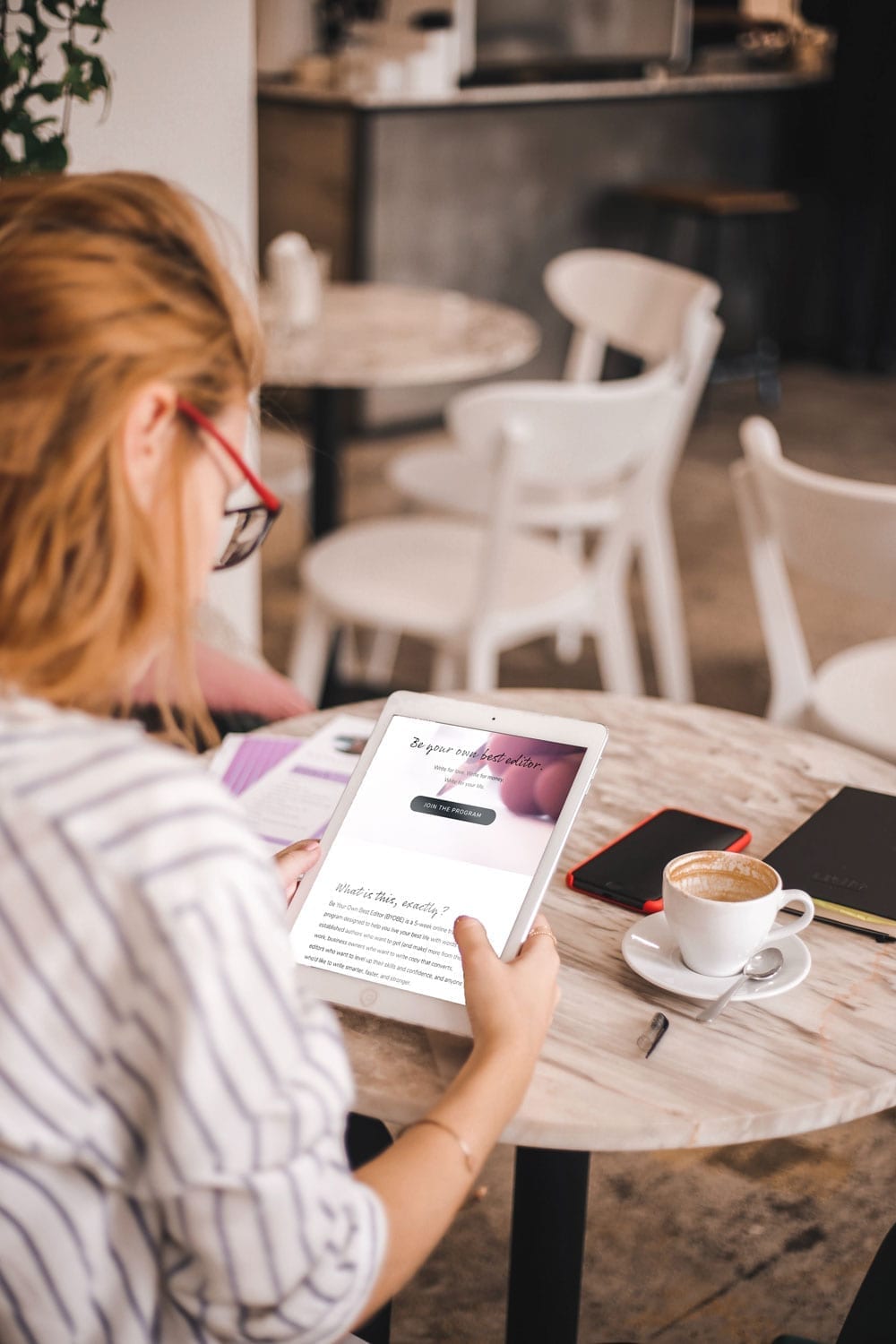 Christie is an exceptional writer, editor, and coach. I have worked with Christie on various projects and am blown away each and every time by her patience and depth of knowledge, which she shares with utmost enthusiasm. With Christie, there is no question too trivial, and she is always able to offer an answer or solution in simple terms that are easy to grasp. She is also a
beautiful, imaginative, and smart writer. It is always a pleasure reading her work. For those looking to reach a new level of writing and editing, I absolutely recommend talking with Christie about how you can do so.
Christie is a thoughtful, creative, and collaborative editor who will make your work better. She'll treat you as a true partner and work tirelessly to deliver results that will make you both proud.
If your goal is to grow as a writer and editor, working with Christie is an absolute must. She is a pleasure to work with and offers support above and beyond the typical editor. The key is that she really works with you, talks through ideas, and ensures you understand any changes/edits she suggests—and that's how you learn! It's a plus that Christie is an incredibly kind and caring person. That personality presents itself in the care and attention she gives as an editor.   
Christie is such a pleasure to work with. She possesses an impressive amount of knowledge of her craft. 

I came to writing as a creative endeavor somewhat late to the game, 

but I've never felt intimidated because she's incredibly down to earth and easy to work with. She's one of those precious and rare humans who works hard at raising others up, boosting her colleagues to realize their potential and attain goals they once never thought possible.
Working with Christie has reshaped my previous ideas of what an editor does. She's read through the roughest of rough drafts. She's able to see past mountainous verbal clutter to help me identify the underlying and emerging themes that lie buried beneath. And she has helped me reach my own clarity on what, exactly, I am trying to communicate in my writing and how to better share those ideas. Her final edits give me peace of mind, knowing I am putting a polished piece of writing out into the world. 
Christie reliably provides guidance and support through the most challenging steps of the writing process. She somehow balances giving me the space and time I need, along with providing the confidence I lack, all the while driving me toward progress with her ever-faithful yet gentle nudge. 
One of the best writers I ever worked with. Excellent style and just the right wording. Clear, thoughtful, professional. Will be my first choice for any writing or editing work in the future.
When you invest in education, you invest in yourself. But unlike other investments, I believe that when it comes to education, when you go all in, you should know exactly what kind of returns you'll receive—and you should feel protected against anything less.
I believe in this program, and I believe in you. By enrolling, I trust that you'll show up, truly engage with the material, and commit to yourself and your own education. In turn, I want you to trust that I have your back. That's why I offer a 100% Risk-Free Guarantee: If you aren't seeing the returns you were promised, just show me that you've completed the work within 30 days of the start of class and tell me what didn't work for you, and I'll return your tuition.
I can't pay the full tuition right now. What are my options?
That's okay! Trust me, I get it. While you do save money by paying the full price upfront, you can also choose the payment plan option, which consists of 12 monthly payments of $149.
I really can't afford tuition at all, but I'd love to take the course. Do you offer scholarships?
As a matter of fact, I do! I believe everyone should have access to education, even the boutique online course kind. That's why I'm offering two scholarships for the Summer 2019 class. See details above.
What genres of writing does this course apply to?
Good writing is good writing. These tools work for fiction, non-fiction, copywriting, and general communications. The course applies to all genres.
What does "lifetime access" mean?
Even after the course is no longer live, you'll always have access to all course materials. And when future versions of the class go live, you'll have access to all of those materials, too.
How does the refund policy work?
If you don't feel like this course lived up to its promises, just show me that you've done the coursework (filled out worksheets, etc.) within 30 days after the start of the program.
I have a question not answered here.